---
"Jenga journalism"…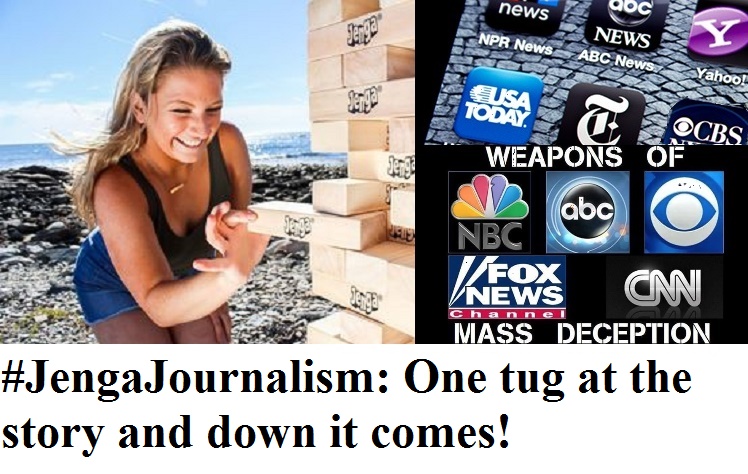 White House Press Corps Demanded Trump Shut Down Economy; Now Question His Authority to Reopen It
The White House Press Corps challenged President Donald Trump's contention Monday that he has the "total" authority to reopen the U.S. economy after the coronavirus abates — after pestering him for weeks to impose a national shutdown.
In every previous case, Trump said that the Constitution's federalist structure gave governors primary authority, but stated that he could also overrule them.
The media pushed him to assert his executive power — which they are now questioning:
The president's stance was the same throughout. He argued that he had the constitutional authority to "supersede" governors and to shut down the economy in their states, but that he preferred to defer to the governors, according to the federalist structure of the Constitution.
Now, the media are challenging the very power they pressured Trump to assert just days ago.