---
Clarity…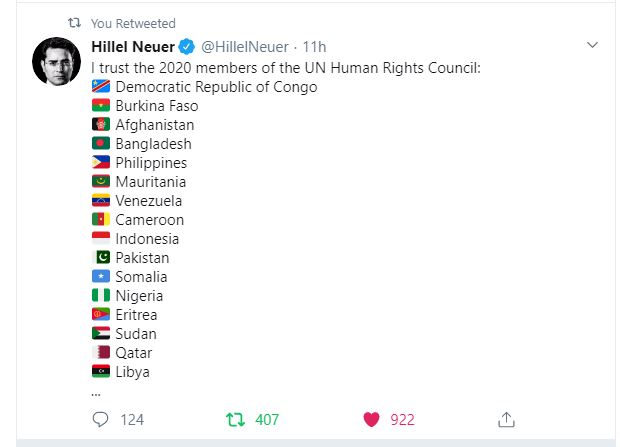 UN blacklists 112 companies for working in Judea and Samaria
Human Rights Council publishes list of companies which operate in Jewish communities in Judea and Samaria.
The UN Human Rights Council has released a report detailing a 'black list' of international companies operating in Judea and Samaria.
The council listed 112 companies which it claims violate international law by continuing to operate in the Jewish communities in the area, including Airbnb, Expedia, and TripAdvisor.
Foreign Minister Yisrael Katz responded to the black List, saying that "the UN Human Rights Council's announcement of the "black list" of business companies is a shameful surrender to the pressures of countries and organizations interested in hurting Israel, even though most countries in the world have refused to join this political pressure campaign."
"The Commissioner's decision to continue on the Human Rights Council's anti-Israeli line is a blemish on the UN Human Rights Council. In the words of the commissioner, it has become a server tool and partner of the boycott movement, even though her statement has no legal significance for the list," Katz added.