---
These are Islamonazi-Islamic supremacists, not just "Finnish women"…
They chose to travel to the Islamic State knowing full well what they were doing there. I seriously doubt hardcore white supremacists would receive the same kid-glove treatment by Yle faux-journalists.
Finnish women in Syrian refugee camp in limbo awaiting return home
Just one of six women interviewed said she would prefer life in a Sharia state rather than to return to Finland.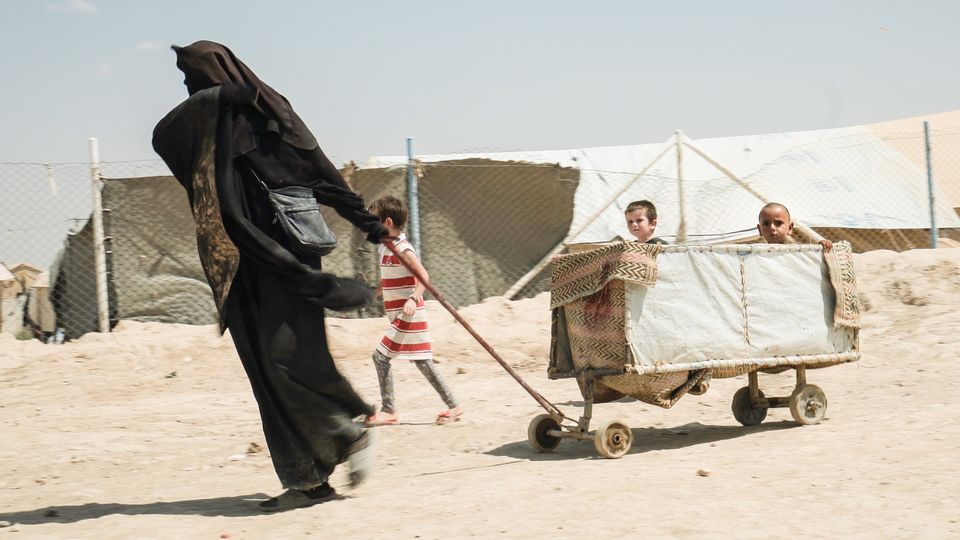 The Finnish government is still to decide on the fate of Finnish women and their children detained at a refugee camp in a Kurdish region in Syria.
A dozen or so Finnish women who followed their husbands as the men joined the ranks of extremist organisation Isis remain in the al-Hol camp in Syria. The women are mothers to a total of about 30 children.
Yle recently spoke with six of the adult women at the camp, some of whom were also interviewed on a previous occasion in May. One of the women, Minna, spoke out in favour of Isis, frequently referencing Allah and the Quran. All of the other women Yle contacted wanted to return to Finland. Yle spoke with the women directly as well as with some relatives.
Minna told Yle that Isis' declaration of a caliphate or Islamic state in summer 2014 was joyful news. "According to our faith we must obey the laws of our god, Sharia law. That we have a caliphate of Islamic state, that should of course be a joyful thing for all of us Muslims," she told Yle.
"I'd rather live in a Sharia state"
Yle asked Minna to comment on some of the violence committed by Isis in Syria and Iraq, including beheadings. She said the acts were consistent with Sharia law.
"It is according to Sharia law. If you have been convicted according to Sharia law, it is justified. If it is not according to Sharia law, it is not justified," she declared.
In recent months, government officials in Finland have been pondering what should be done about the Finnish women and children at the al-Hol camp. Many have said in the national discourse that they are concerned about a possible security risk that the women would pose if they are brought to Finland. Otherwise, officials have pondered their options for getting children out of the harsh camp conditions.