---
No good ever comes from Saudi Arabia…
Money, books, visits … close ties with Saudi Arabia at the Oulu Mosque – researcher sees problems
The Oulu Mosque, which in the middle of controversy is a foundation whose funding comes from Saudi Arabia.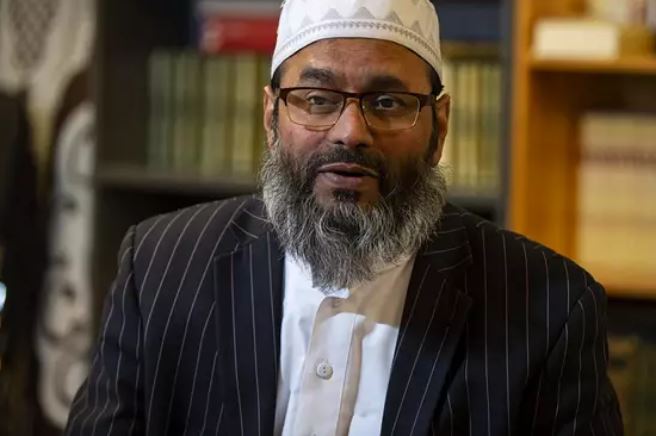 MONEY, books, visits …
An Ilta-Sanomat report reveals that the Oulu Mosque and its imam Abdul Mannan have close links with Saudi Arabia.
The mosque in the center of Oulu is owned by the Nordic Foundation (Pohjoismaiden säätiö), for which the Northern Finland Islamic community pays EUR 1,500 a month.
According to the register, the chairman of the Nordic Foundation's Board of Directors is Aladin Maher from Helsinki, who has also spoken at a mosque in Helsinki. In addition, the Board consists of two Finnish citizens, Abdul Mannan and Abdel-Azez Taher . The remaining two board members are Saudis: Mohammed Mohammed Omar Jamjoom and Marwan Ahmed Jamjoom.
THE NORDIC Foundation was registered in the Foundation Register in 2006. Its purpose is to promote Islam in different ways.
The most recent financial statements found in the foundation register dates back to 2017. According to the Foundation at the end of the year the property was worth just over half a million euros. In addition to the premises of the Oulu Mosque, the Nordic Foundation owns a space in Malmi in Helsinki, which it says is used as an "office, warehouse, prayer room, kindergarten and educational space".
The Foundation has not had any staff, except for 2016–2017, when Mannan's wife worked for the Foundation and received her salary. He also received salary support from the TE office.
ACCORDING to MANNAN , the assets of the Nordic Foundation come from Saudi Arabian donors, the most important being Yusuf Naaghi family. The Oulu Mosque bears the name of Naaghi.
– He died, and his children gave us money, Mannan says.
According to Mannan, Mohammed Mohammed Omar Jamjoom is the husband of the daughter of Naagh and a friend of Mannan.
MANNAN has been the chairman of the Northern Finland Islamic Community (PSIY) since its establishment. The association receives state subsidies annually, so its financial statements and annual reports are public.
In recent years, PSIY's annual budget has been over EUR 30,000, of which about a quarter has been a state grant.
Activity reports show that PSIY has for years been planning to build a new mosque and cultural center in Oulu. The 2012 Management Report mentions that the Saudi Arabian ambassador promised the piston would try to obtain "at least half a million euros" funding.
In the following years, the Embassy of Saudi Arabia donated religious literature and carpets to the Oulu Mosque.
[…]
Wolfgang Mühlberger, Senior Research Fellow at the FINNISH Institute of INTERNATIONAL Affairs, does not consider the Saudi money received by the Finnish mosque to be without a problem.
– Such donations are not altruistic. The idea is basically to promote the Saudi state's ideology, Mühlberger says.
– Different parties compete internationally on how Islam should be interpreted. Saudi Arabia is at the end of this. There is a very special Salafi-Wahhabist Islamic interpretation.