---
We just knew it was jihadis, now didn't we..?
Youtube allowed this monster a channel while they blocked Tommy Robinson who fleshes out these sharia supremacists…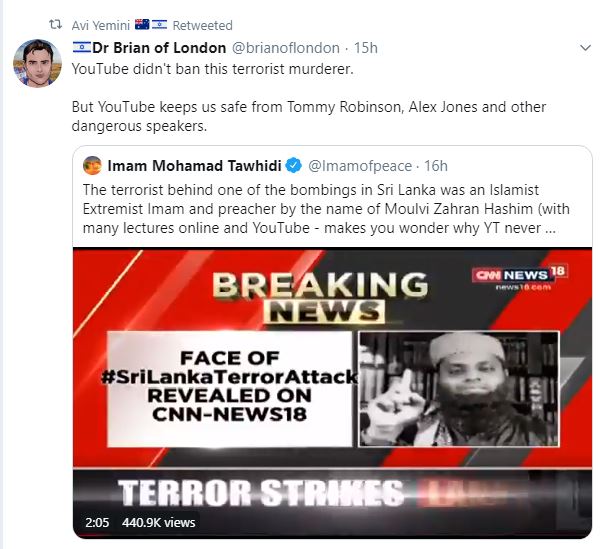 APR 21, 2019 3:44 AM BY ROBERT SPENCER
"Two of the six attacks that rocked Sri Lanka this morning are reportedly to be have been carried out by suicide bombers. The attack at Shangri La hotel was carried out by suicide bomber Zahran Hashim, while Abu Mohammad has been identified as the attacker at the Batticalao church."
Three churches were bombed almost simultaneously as they were hosting Easter services. They were the St Anthony shrine in Colombo, St Sebastian's church in Negombo and in Batticaloa, the Zion church.
Explosions Rock Sri Lanka Churches: At Least 200 Killed in Easter Sunday Attacks
More than 200 people were killed and hundreds more hospitalized from injuries after a series of blasts devastated three churches and three luxury hotels in Sri Lanka on Easter Sunday.
The targets were Catholic worshippers attending Easter Mass and guests at high-end hotels popular with foreign tourists.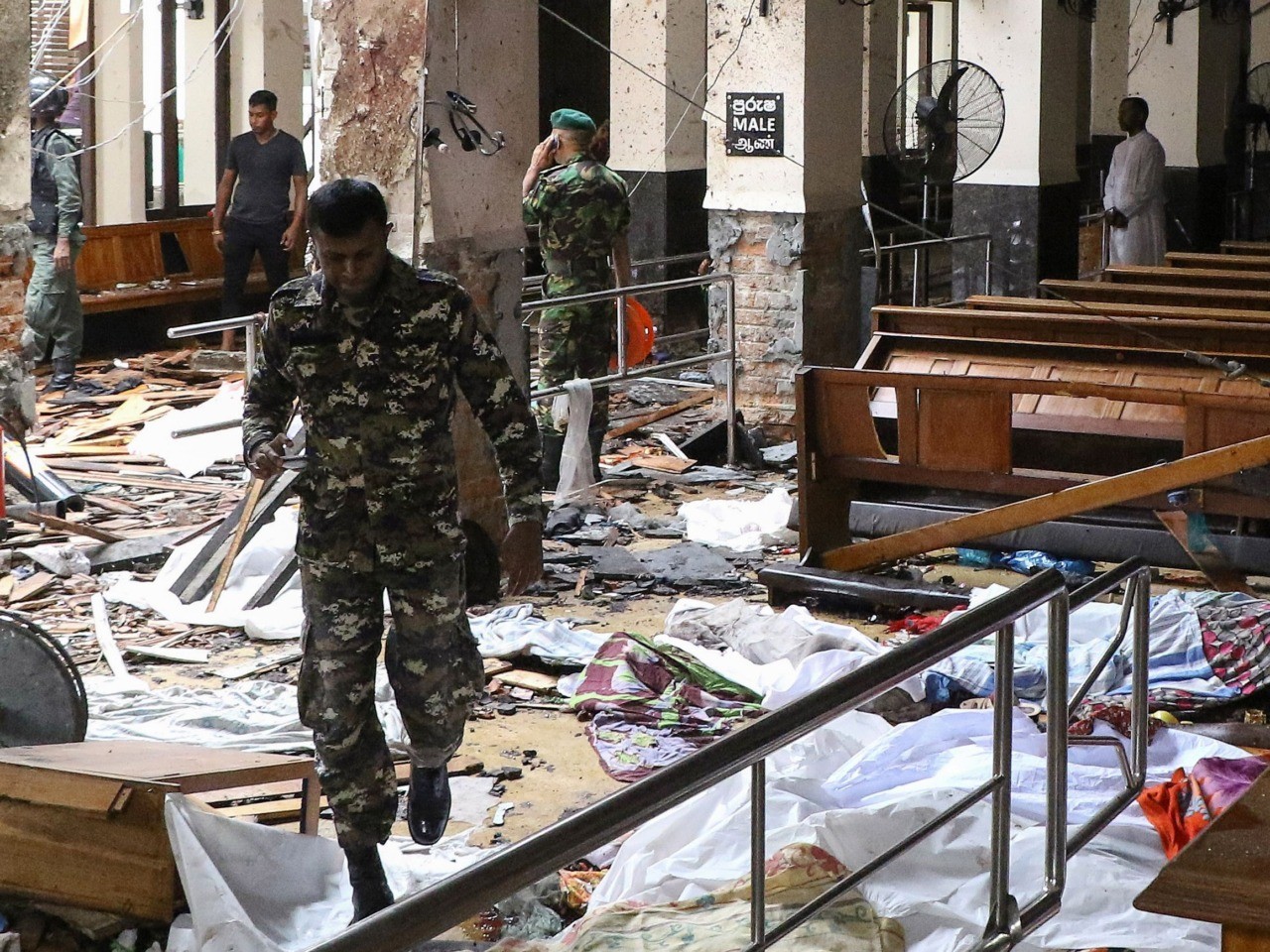 Two of the blasts were suspected to have been suicide bomber attacks, according to one official who spoke to the Associated Press (AP) on condition of anonymity.
Reports now indicate a seventh explosion in the Sri Lankan capital has killed two people. Police spokesman Ruwan Gunasekera said the blast hit a hotel in the southern Colombo suburb of Dehiwala.