---
I guess that the use of 29 heavily armed FBI agents, overhead helicopter, panzer vehicles, and frog marching the 66-year-old political consult in chains, while his deaf wife upstairs hadn't a clue as to what was going downstairs in the wee hours of the morning, was somewhat of an overreach…
Lindsey Graham Demands Answers on Roger Stone's Arrest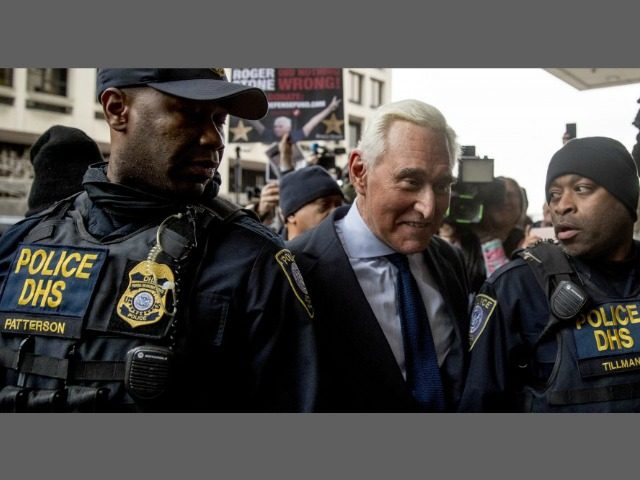 Senate Judiciary Committee Chairman Lindsey Graham (R-SC), in a letter to Federal Bureau of Investigation (FBI) Director Christopher Wray on Wednesday, demanded answers on the FBI's arrest of Roger Stone last week during a pre-dawn raid on his home filmed exclusively by CNN.
"I am concerned about the manner in which the arrest was effectuated, especially the number of agents involved, the tactics employed, the timing of the arrest, and whether the FBI released details of the arrest and the indictment to the press prior to providing this information to Mr. Stone's attorneys," he wrote.
Graham said although he has supported Special Counsel Robert Mueller's ability to conduct his investigation without interference, he is "leery" that a subject of the investigation was arrested in this manner.