---
The lazy pretend media do not care if they get it wrong…
The text reads: "Comment: Schoolboys tease an aboriginal activist and veteran – the video shocks in the United States because it shows the spreading of hatred."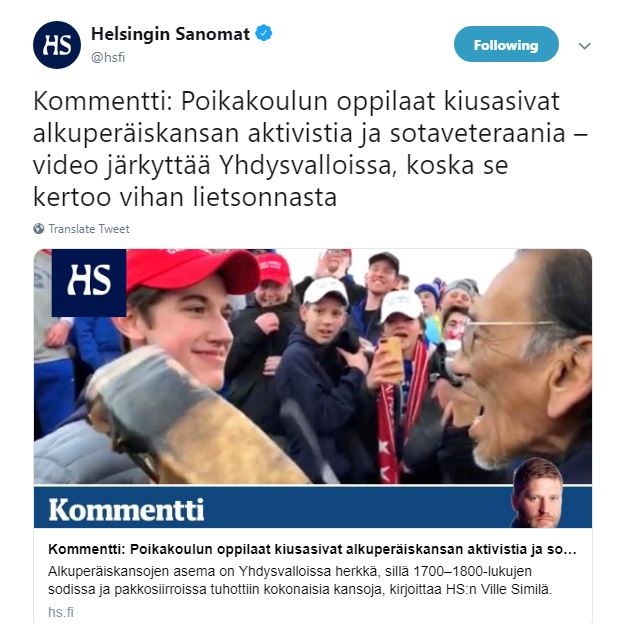 These schoolboys were set up, framed.
Full video showing you what happened today. And more importantly, who approached whom.

He was not surrounded.

Watch the full video 👇🏻https://t.co/YkzOOEmOqQ pic.twitter.com/z85P53C3LF

— Mike Cernovich 🦍🇺🇸 (@Cernovich) January 20, 2019
These kids did absolutely nothing wrong. They were set upon by a team of seasoned radical Leftist agitators begging for a photo op, and Washingtonpost gave it to them in full. A fake story by the #fakenews pretend media. This is exact same M.O. by the international media vis-a-vis the Jewish state of Israel.