---
Published here with the author's consent.
Announcement of early Elections, leads to political Frenzy
Manfred Gerstenfeld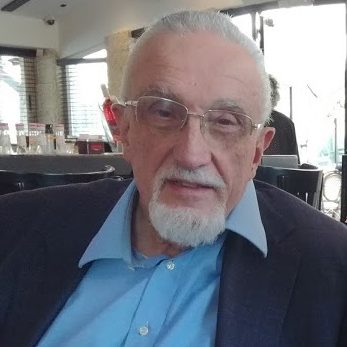 On December 24, 2018, Prime Minister Benyamin Netanyahu and the parties in his coalition decided to disperse the Knesset. They announced that elections for the 21st Knesset would be advanced from November 2019 to April 9, 2019.1
Two days later the Knesset approved this. It had been increasingly impossible for Netanyahu's 61 MK coalition to function properly after the five member faction of the Israel is Our Home (Yisrael Beiteinu) party decided to leave the coalition on 14 November 2018 preceded by the resignation of its leader Avigdor Lieberman as Minister of Defense,2
Within a few days, a pandemonium of announcements and rumors followed. Former IDF chief of staff, Benny Gantz has founded a new party named Israel Resilience (Chosen L'Israel). Gantz' detailed political views are unclear. He has said that he could be "right-wing on security issues, left-wing on socioeconomic issues and liberal on economic goals." 3 Recent polls give his new party between 13-15 seats.
It remains also unclear who the candidates of his party will be. A few names have been mentioned in the media. One of these, Brig. General Professor Yitshak Kreiss, a former IDF chief medical officer, now a senior director of the Sheba Medical Center, has denied that he will run for the Knesset. There are rumors that former Chief of Staff and former Likud Defense Minister Moshe Ya'alon will join Gantz' list.4 Ya'alon who left the Likud and the Knesset has a clear right of center positon on security issues. At this point it seems that Gantz' list will run alone in the elections, though he is being courted by other parties to join forces.
One of the many rumors is that Zionist Union leader Avi Gabbay had offered Gantz the top spot of his list in the upcoming elections and that he had turned this down.5 Gantz running with his own list alone will heavily affect the prospects of the There is a Future party (Yesh Atid), led by Yair Lapid. In earlier polls this party was considered the main opponent to Netanyahu's Likud. Recent polls give it around the same 11 seats as it holds in the current Knesset.6
When advanced elections were announced Gabbay declared that the choice for Prime Minister would be between Netanyahu and himself.7 Yet, all polls at the time indicated that if Gabbay were to head the Zionist Union list it would lose at least half of the 24 seats it received in the 2015 elections under the leadership of his predecessor, Yitzchak Herzog.8
On January 1, 2019, Gabbay suddenly announced that the Labor party would run alone in the elections. He thus disbanded the Zionist Union, a coalition with Tzipi Livni's The Movement (Hatnua). He did so in an extremely humiliating way in Livni's presence without consulting other Labor MKs.9
Education Minister Naftali Bennett leader of the Jewish Home ((Habayit HaYehudi) and its popular Minister of Justice, Ayelet Shaked, decided to leave their party. They have called their new party the New Right, (Hayemin Hehadash).10 This party intends to be represented in the Knesset by both religious and non-religious members. Polls vary greatly on how many seats it will receive. The remaining Jewish Home party — now exclusively religious — may be at risk of not passing the 3.25% election threshold to enter the Knesset.
In the previous Knesset, the Kulanu party was the successful newcomer. It is led by Finance Minister Mosher Kahlon who split off from the Likud. Of Kulanu's 10 current MK's, four have announced that they have left it. One of these, retired General Yoav Galant, resigned as Minister of Housing and Construction. Netanyahu then named him as acting Aliyah and Integration Minister.11
Galant has announced that he will join the Likud. He may well be its only former general running in the next election. Another MK leaving the Kulanu party is the Deputy Minister in the Prime Minister's office, Michael Oren.12 He was formerly ambassador to the United States. Kulanu is doing poorly in the polls and is expected to receive four to five seats.
Orly Levy-Abekasis, a long term Knesset member of the Israel is Our Home party was expelled from it in the outgoing Knesset. She has created her own party, called Bridge (Gesher). She has said that she intends to focus on socioeconomic issues. Polls indicate that this new party has a good chance to pass the election threshold.13
The splintering of parties on the right has led to a concern that some of the parties may not pass the election threshold and thus create a situation where many votes for the right may be lost. There are thus rumors that efforts will be made to lower the election threshold.
Due to this landscape of ongoing movement, polling results change from one day to the next, and have lost much of their meaning.
As far as voters' preference for the position of Prime Minister is concerned Netanyahu still leads the field, closely followed by Gantz.14
All this is taking place against a background in which Attorney General Avichay Mandelblit is expected to announce his decision as to whether indict Netanyahu for corruption before the elections.15 A possible indictment before April 9 would bring with it accusations that the Attorney General is interfering in the elections.
From now on attention on the structures of parties are likely to decrease and information as well as rumors about possible candidate MKs will become more frequent. Matters will clarify partly at the beginning of February 2019 when several parties will hold primaries to determine their candidates for the elections.16
Footnotes: