---
When Europe should be slamming doors to Islamic supremacism, dhimmified Europe is busy doing the contrary…
Legal Expert: European Court Ruling Could Open Door to Sharia in EU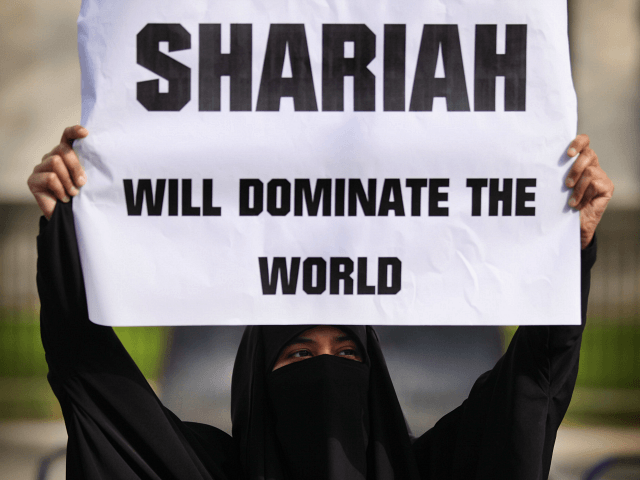 French legal expert Gregor Puppinck has said that a recent European Court of Human Rights (ECHR) ruling in Greece could open up the door for limited aspects of Islamic sharia law to be adopted in Europe.
Puppinck, who serves as director of the European Center for Law and Justice (ECLJ) and is a member of the Organization for Security and Co-operation in Europe (OSCE) Panel of Experts on Freedom of Conscience and Religion, said that the ECHR ruling in Greece earlier this month runs counter to a previous judgement in 2003 that found sharia incompatible with "the fundamental principles of democracy," Le Figaro reports.
The new ruling followed a case in which a Muslim woman in the Greek region of Thrace was deprived of her inheritance of her dead husband's estate due to an application of sharia law which has been allowed in the region since the 1920s, despite his will naming her as his beneficiary.