---
Mohamed was a pedophile…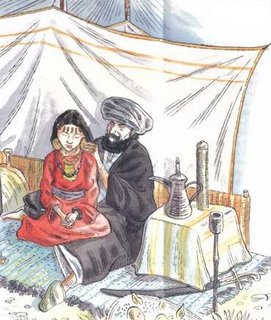 My long-time friend Elisabeth Sabaditsch-Wolff just had her appeal dismissed by the ECHR, with the original Austrian conviction being upheld for violating "the sanctity of religion".
This has been a long haul for Elisabeth, I have covered her numerous trials live via the courtroom over the years, starting in 2009. This was her last shot at justice, and verifying whether in Europe there is any kind of free expression left. This ruling proves that Europe, under the EU and its ruling clique of elites, there isn't. With no 1st amendment type law guaranteeing the right to speak one's own mind, the political/ruling elite can dictate to the public, who no longer can be considered individual sovereigns, but subjects.
On today's ruling, the ECHR said it "found in particular that the domestic courts comprehensively assessed the wider context of the applicant's statements and carefully balanced her right to freedom of expression with the right of others to have their religious feelings protected, and served the legitimate aim of preserving religious peace in Austria."
Defaming Prophet Muhammed not free expression: ECHR
Such defamation could stir up prejudice and risk religious peace, says European Court of Human Rights
Defaming the Prophet Muhammed "goes beyond the permissible limits of an objective debate" and "could stir up prejudice and put at risk religious peace" and thus exceeds the permissible limits of freedom of expression, ruled the European Court of Human Rights (ECHR) on Thursday, upholding a lower court decision.
The decision by a seven-judge panel came after an Austrian national identified as Mrs. S. held two seminars in 2009, entitled "Basic Information on Islam," in which she defamed the Prophet Muhammad's marriage.
According to a statement released by the court on Thursday, the Vienna Regional Criminal Court found that these statements implied that Muhammad had pedophilic tendencies, and in February 2011 convicted Mrs. S. for disparaging religious doctrines.
She was fined €480 (aprox. $547) and the costs of the proceedings.
"Mrs. S. appealed but the Vienna Court of Appeal upheld the decision in December 2011, confirming, in essence, the lower court's findings. A request for the renewal of the proceedings was dismissed by the Supreme Court on 11 December 2013," it said.
"Relying on Article 10 (freedom of expression), Mrs. S. complained that the domestic courts failed to address the substance of the impugned statements in the light of her right to freedom of expression."