---
First published at J'Lem Post and republished here with the author's consent.
BATTLING CORBYN, ISRAEL'S LEADING BRITISH ENEMY
Manfred Gerstenfeld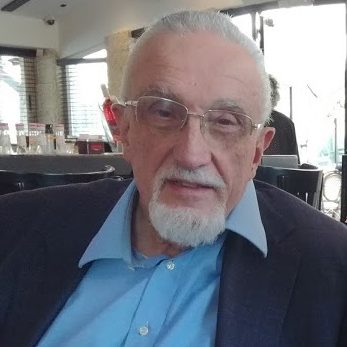 British Labour leader, Jeremy Corbyn is Israel's most dangerous enemy in the West European mainstream. He has a long record of anti-Israel incitement. Corbyn may well become British prime minister in the next parliamentary elections. It is likely that he will then surround himself with other extreme Israel-haters.
The huge public discussion of the past two and a half years about antisemitism in Labour has overshadowed Corbyn's anti-Israel incitement as well as his expressions of sympathy for genocidal Arab terrorists.1 At Labour's annual conference in September, dominated by Corbyn's supporters, an anti-Israeli motion was adopted by an overwhelming majority. It condemned Israel for the Palestinian casualties at the Gaza border since April and called for an international investigation of the situation. The motion furthermore requested a halt of UK arms sales to Israel.2
In his keynote speech at the conference Corbyn condemned the continuing Israeli occupation as well as the Palestinian casualties at the Gaza border. He also repeated that if he becomes prime minister his government will immediately recognize a Palestinian state. 3 Observers said that there were many Palestinian flags at the conference and no British ones.
Several of Corbyn's most senior associates are also long time anti-Israel inciters. The powerful Shadow Chancellor, John McDonnell, spoke in 2012 at a far-left rally where he said that Israel was attempting a genocide against the Palestinians.4 In 2008, McDonnell was a lead signatory of a parliamentary motion that welcomed the founding of the International Jewish anti-Zionist Network (IJAN).5
Current polls indicate that a Corbyn government is a distinct possibility. The Conservative government's poor handling of the Brexit negotiations has probably helped Labour more than anything Corbyn and his colleagues have done. While the next parliamentary elections are scheduled for 2022, an early election resulting from a crisis around Brexit is a possibility.
The chances of the moderate Labourites demoting Corbyn and his supporters from the leadership of the party are minimal. Since he was elected as leader in 2015, Corbyn and Momentum, his main supporters' extreme left movement, have increasingly strengthened their grip on the party.6 Iain McNicol, a moderate resigned as General Secretary, the most senior employee of the party in February 2018. He was replaced by a Corbynite, Jennie Formby.7 Several other key staff functions are now held by Corbyn supporters.
Recently elections for the party's governing body, the National Executive Council (NEC), were held. All nine members elected belonged to the list of Momentum. Yasmin Dar who received the most votes is seen in a 2017 film clip celebrating the Iranian Islamic revolution at the Islamic center in Manchester. With one exception all non-Momentum candidates got far less votes than those elected.
It may take Corbyn more time to get full control of the parliamentary party as the great majority of MPs are moderates. The first steps of letting some of them know that they will not be chosen to stand again for Labour have already been made. Joan Ryan, the Chair of Labour Friends of Israel, has been deselected by her local party. The same has happened to MPs Gavin Shuker8 and Chris Leslie.9
Yet if too many moderates are deselected by their local parties some of them may run as independents or even as members of a new party. The latter might then collaborate with the third largest party, the Liberal Democrats. In the UK's parliamentary system, there is only one election round. The candidate who receives the most votes in any one constituency is elected. If a deselected candidate runs against an official Labour pro-Corbynite candidate, the vote is likely to be split. As a result Labour may lose a number of its current seats.
Is there anything Israel's friends can do to make it more difficult for a Corbyn-controlled Labour to come to power? So far, two possibilities have emerged. The first one derives from an opinion by the British law firm, WLegal. It states that under current US legislation sanctions there against Corbyn are possible as he is a supporter of a terror organization.10 Actions to achieve this would have to be taken now, as the U.S is unlikely to act against Corbyn if he becomes prime minister.
A second issue which can be promoted outside the UK is publicizing the fact that should Corbyn come to power he will receive access to highly classified intelligence from the British Security Services. It is furthermore unlikely that all intelligence can be withheld from his extremist associates in key positions in his administration.
Would foreign governments be comfortable with such a situation? Would they want intelligence normally shared with allies to fall into the hands of the likes of Corbyn, McDonnell or Labour's chief strategist who is a supporter of the genocidal Hamas movement. And what about Corbyn's senior policy advisor, an ex-communist from whom British parliamentary security has withheld access to the Commons for a year already, or Corbyn's private secretary, who after nine months of vetting by security services has not yet received access to the parliament. The problem already exists today. Whatever foreign intelligence has been shared with the U.K will be accessible to Corbyn if indeed he becomes prime minister.
Once this information is frequently spread publicly outside the UK, British media are finally likely to pick this issue up. That will add an additional major dimension to the public debate about the risks to the country if a Corbyn-led Labour Party wins the next parliamentary elections.
Footnotes: