---
How much do you want to bet that the Muslims initiated the violence, and the Christians were but defending themselves…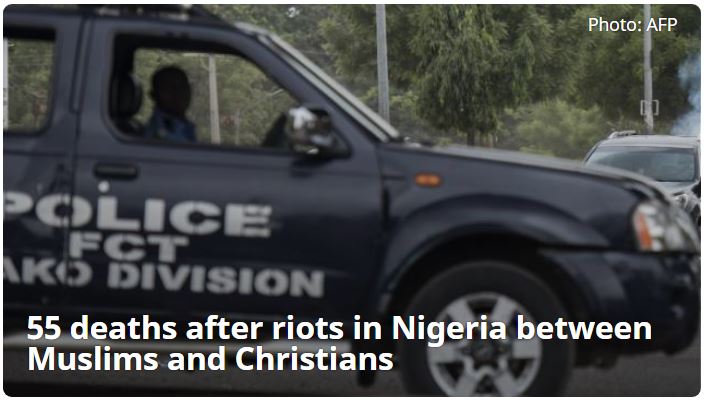 Riot between Christians and Muslim youths resulted in 55 deaths
Somewhere both groups did not really pay attention when they were told what their holy book for a lesson contains. In Nigeria, Christian and Muslim youths clashed and 55 people were killed.
Apparently, the whole situation was caused by a quarrel between wheelbarrow carriers on a market in Kasuwan Magani. Now a market is often the source of some tension, but this time the flame really hit the pot.
The quarrel is likely to have arisen by a small number of people. It can hardly be otherwise that there has been something of a scuffle about which bystanders of both Christian and Islamic backgrounds decided to stand up for 'their' people.