---
H/T: Robert Spencer: 
The Taliban consider voting sinful, because Allah's law covers every aspect of life and isn't subject to votes. It should simply be implemented. Murdering those who vote, however, is not sinful, as it is considered a meritorious act: "Fight them, and Allah will punish them by your hands…" (Qur'an 9:14)
Around 170 are killed and injured in Afghanistan after polling stations were hit by suicide bombers as Taliban claims responsibility for targeting the 'fake election'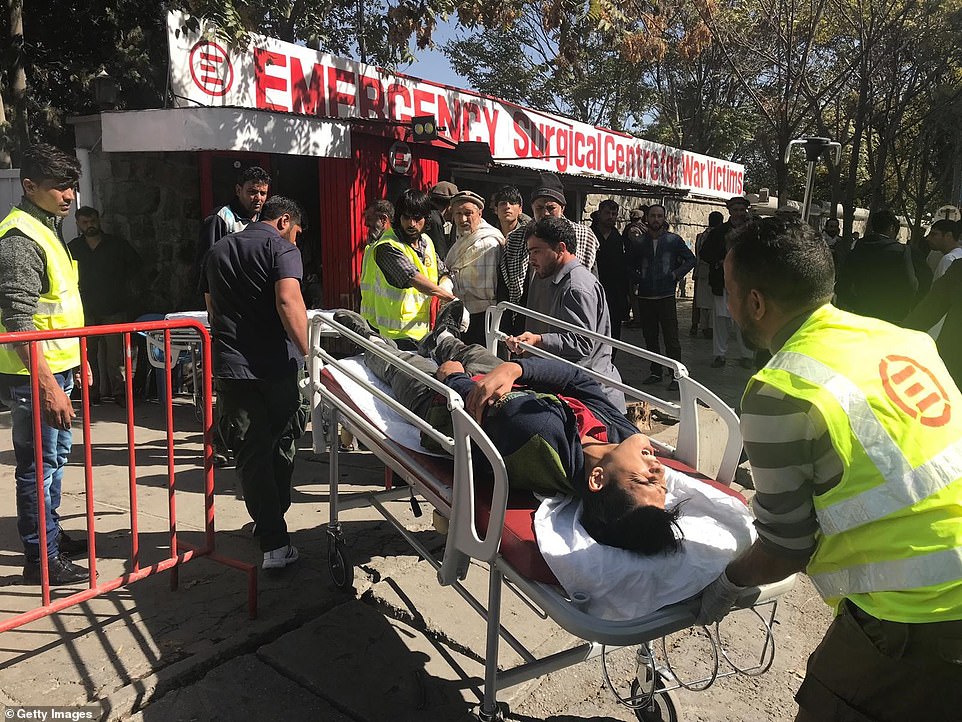 Around 170 Afghans were killed or wounded in poll-related violence on Saturday – as the Taliban claims responsibility for targeting the 'fake election.'

In the latest attack, a suicide bomber blew up a Kabul polling centre, killing at least 15 people and wounding 20, police said, taking the number of casualties across the capital to 19 dead and nearly 100 wounded.

There was no immediate claim of responsibility for the blast, but the Taliban said earlier it had carried out more than 300 attacks on the 'fake election' across the country.

Violence also disrupted voting in the northern city of Kunduz, where a senior health official said three people died and 39 were wounded after more than 20 rockets rained down on the provincial capital.

An Independent Election Commission employee was killed and seven others were missing after the Taliban attacked a polling centre several kilometres from Kunduz city, destroying ballot boxes, provincial IEC director Mohammad Rasoul Omar said.

Eight explosions were recorded in the eastern province of Nangarhar, with two people killed and five wounded, the provincial governor's spokesman confirmed.

The interior ministry put the overall casualty toll – including civilians and security forces – slightly lower at 160, with 27 civilians killed and 100 wounded….