---
He would be right…
Radical Leftist multi-billionaires are the worst threat to representative government than anything else.
Populist Minister Salvini Claims 'Speculators Like Soros' Are Behind Economic Attack on Italy
Italian populist Interior Minister Matteo Salvini has claimed that "speculators like Soros" are behind a 300-plus point bond spread, and they are aiming for Italy to fail.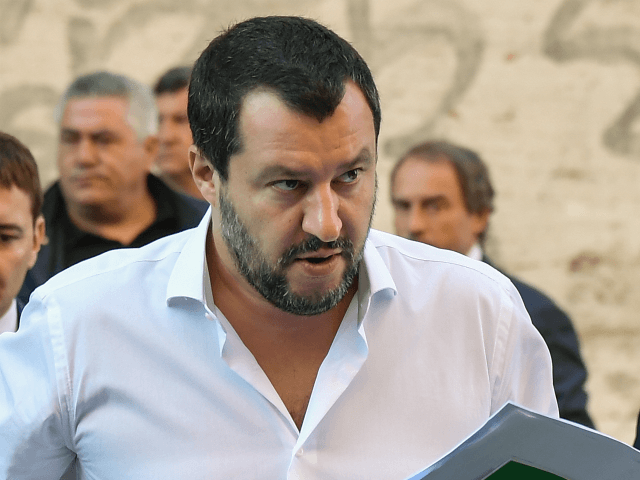 The leader of the League party made the comments after noting the widening gap between Italy's benchmark on 10-year bonds and the German equivalent at a joint press conference with Marine Le Pen, the leader of France's National Rally (formerly the Front National) in Rome on Monday, reports the Financial Times.
"If I wanted to think badly I would say that behind the [bond] spread of recent days is a move by speculators like [George] Soros who are aiming for the failure of a country, to buy its remaining healthy businesses at a bargain price," he said.
Salvini made the comments in reference to Black Wednesday when the billionaire Hungarian-American speculator sold short pound Sterling, resulting in the British government pulling the currency from the European Exchange Rate Mechanism (ERM) on Wednesday, September 16th, 1992, and earning him the nickname, "the man who broke the Bank of England".
The action also caused a loss in value of the Italian lira on the dollar by 30 percent — and Soros earning more than a billion dollars — which took Italy out of the European Monetary System.