---
Nine years in Finland, he never learned a thing on how to treat women…
State broadcaster / #FakeNews dispenser YLE spins a sob story on this cretin, yet one of the females in the family (the deportee's former step daughter) spills the beans on this jackass on FaceBook:
Well… it's really not about one "fine".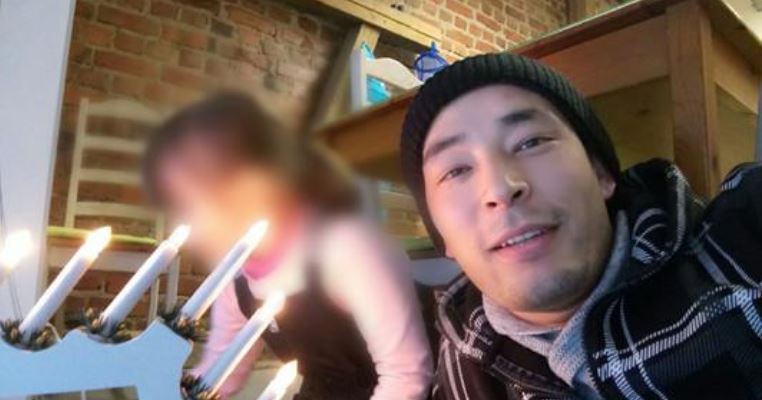 This person is my former stepfather and child in the picture is my 5-Year-old sister. Even before she was assaulted, he threatened the whole family, my other little sister and I lived in fear when he lived in our home, and he threatened to hit us many times. He was a spiteful, violent, sick person.

One day he hit my mother (his ex-wife) in the face while holding a 1-Year-old child in her arms. My little sister (in the picture) has experienced hell when she is forced to meet her father at the shelter, cried for two hours without going into the room until the meeting ended, every time.

He's never been a good father to the child, and he doesn't really care about the child. For 4 years he's been threatening our whole family, said among other things, "you have three children who are all going to suffer ", also threatened to take my little sister to Iran so that " we would never see her ".

He has received several deportation decisions and we have fought for years to get rid of him and that this hell ends. In this case, Immigration Services has finally made the right decision and what is incredible is that this has not happened before.
NOTE: It really reduces the YLE article to that of pure propaganda, something that here in Finland we are all too familiar with, It's not called 'Pravda' for nothing you know.
A sample: 
Finland expels a taxi driver (a father) to Afghanistan who has a place of study and work – increasingly minor offenses are eligible for expulsion
Ahmad was forced into Afghanistan on Wednesday, nine after the year spent in Finland. Fatefulness was the guilty to the assault on which a fine was imposed.
It is best for a foreigner to spend an offense-free life in Finland. Otherwise, there may be a departure for the home country. This can be deduced from the recent examples that Yle has introduced.
Today, on Wednesday, from Helsinki-Vantaa Airport, a return flight to Kabul left. Four Afghans, one of whom was Ahmad (renamed), a taxi driver in Finland for nine years.
On the plane was also supposed to be Mojtaba Hassan, whose deportation decision Yle told the over the weekend . However, he was not put on Wednesday's plane. Hassan's lawyer is not yet aware why the forced return was interrupted and the Helsinki police did not agree to comment on this.
One of the reasons for Hassan's decision to return was probably a conditional sentence of imprisonment for which he was sentenced for assault. He has a permanent job in Finland and all members of his family have Finnish citizenship.
Instead, Ahmad is currently in Kabul looking for a shelter organization for the IOM emergency accommodation. The main cause of his forced return is the assault on which Ahmad committed in 2013.
Ahmad's residence permit was based on being married to a Finnish citizen. In 2014, Ahmad divorced from his wife and lost custody of her daughter in 2012. The Finnish Immigration Service considered that Ahmad's family ties to Finland had been completely disrupted.
Shortly before the divorce, Ahmad had committed an assault on which he was given a fine.
Police canceled Ahmad's residence permit. The Finnish Immigration Service decided to expel the man to Afghanistan because a family-based residence permit was no longer justified and he was considered to be a "threat to public order and security."
Following the expulsion decision, Ahmad tried to apply for a residence permit on various grounds. He applied for asylum in Finland because he had converted to Christianity in Finland. According to his lawyer, the knowledge of the conversion to Christianity had become known in Afghanistan to a local mosque and a jihadist group.
The application was rejected. The Finnish Immigration Service considered that soon after the divorce the motive for baptism was to acquire a residence permit and not to come to genuine beliefs and the danger they might have.
Finally, in December 2017, Ahmad applied for a residence permit based on study. The Finnish Immigration Service did not approve it either. Studies were again considered a new way of circumventing provisions on residence, even though Ahmad has studied electrotechnics at Vaasa Polytechnic since 2016. The Finnish Immigration Service's discretion was influenced by Ahmad's previous history, that is, previous applications for residence permits, and the expulsion decision on assault on the offense in 2013.
In May 2018, the police rocketed Ahmad unexpectedly into the Joutsenon Detention Center when he met his daughter. Ahmed's lawyer, Emmi Wehka-aho, considers the case entirely incomprehensible.
Emmi Wehka-aho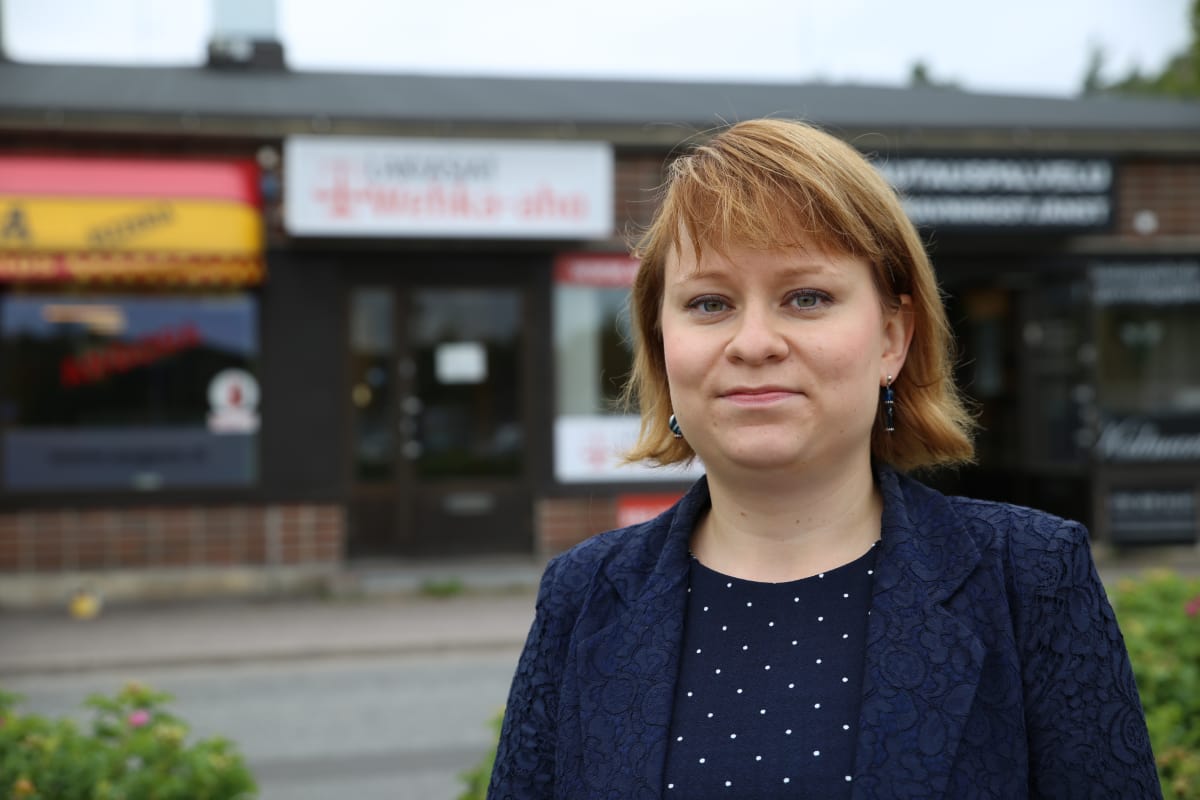 – He has all ties to Finland: work, place of study, friendship, congregation, daughter living in Finland. In Afghanistan, he has nothing. One fine has received a disproportionate response.
Neither the benefit of Ahmad's child was sufficiently taken into consideration by Wehka-aho. The daughter of Ahmad has been given the right to meet his father regularly, which will not succeed in the future.
– It is too dangerous for a daughter to go to see her father in Afghanistan and not have the right to keep in touch and to meet her father at all.
H/T Tiina Wiik