---
Stoltenberg's anti-Israel attitude has a history. Stoltenberg was UAF leader at the Utøya camp where Palestinian terrorists of the PFLP were invited. Later as PM he was seen at the same island (hit later by Breivik) with anti-Israel activists.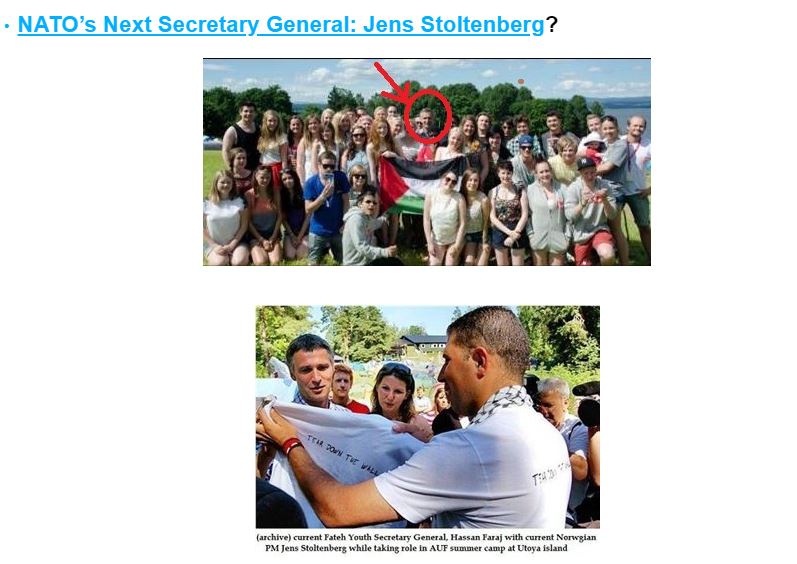 'Not Our Job': NATO Chief Says No Aid for Israel if Iran Attacks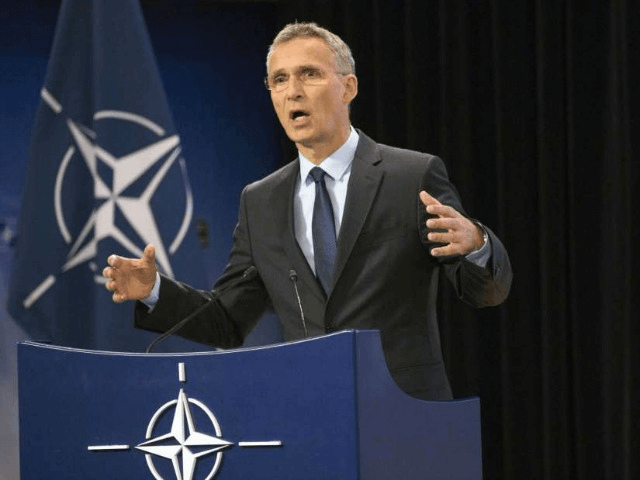 NATO is not obliged to come to the aid of partner Israel if Iran attacks, secretary-general Jens Stoltenberg revealed, amid rising tensions between the Middle East rivals.
Mr. Stoltenberg told Der Spiegel magazine Saturday that while Israel is an active partner of the U.S.-led alliance, it is not a full member and NATO's "security guarantee" therefore doesn't apply to the Jewish state.
Mr. Stoltenberg said NATO isn't involved in Mideast peace efforts or in conflicts in the region, therefore it is not obliged to come to the aid of any state there. "This is not our job," he stressed.
"Israel is our partner, but not a member of NATO. The security guarantee of Article 5 does not apply to Israel, he told the magazine.
Article 5 of NATO's treaty stipulates that an attack against one ally is considered as an attack against all allies, but it does not apply to those designated only as "partners" of the alliance.