---
Shouting the Islamic war cry as did Mohamed 1400 years before him.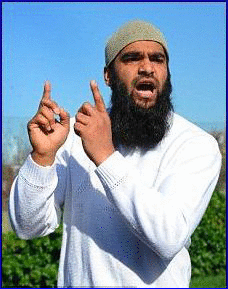 Oh, and the person wasn't just 'killed', the person was in fact murdered. A big difference in terms…
UPDATE: BREAKING Paris knife attacker was Russian born in 1997 in Chechnya http://dlvr.it/QSglKM 
One killed in Paris knife attack by man shouting 'Allahu akbar'
PARIS (Reuters) – An assailant shouting "Allahu akbar" killed a passer-by in a knife attack that also wounded four others in the heart of Paris late on Saturday before he was shot dead by police, French authorities said.
The country has been on high alert amid a series of attacks, commissioned or inspired by the Islamic State militant group, that has killed more than 240 people since 2015.
France "will not yield an inch to the enemies of freedom," President Emmanuel Macron said after the attack, praising officers for "neutralizing the terrorist."
The first call to police was placed at 8:47 p.m. local time (1847 GMT), officers were on the scene within five minutes, and the attacker was "neutralized" within nine minutes of that first call, Prime Minister Edouard Philippe told reporters.
Police union representative Rocco Contento told Reuters that the assailant, after attacking bystanders with a knife, rushed at police shouting "I will kill you, I will kill you!"
He was then shot by the officers.