---
As should all Western states do…
Israel has its own lunatics who work against the interests of the Jewish state, ironically deflating key arguments by the crazy 'Alt-Right' that Jews act as a monolithic block.
Facing backlash, PM Netanyahu reneges on Israel-UN deal on asylum seekers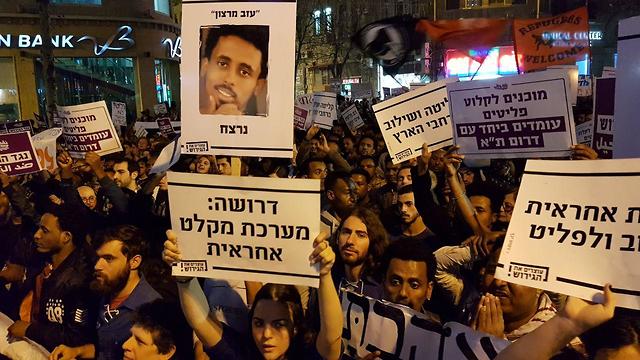 Meeting considerable opposition from coalition allies, voter base, PM Netanyahu acquiesces to demands that he suspend deal reached with UN on deportation of African immigrants, says he will reexamine it.
Prime Minister Benjamin Netanyahu announced Monday night that he is suspending the implementation of the 
plan
 reached with the UN High Commissioner for Refugees (UNHCR) on the deportation of African immigrants, just hours after announcing that he had approved it.