---
Here's to hoping the biggest fish get caught in their own net…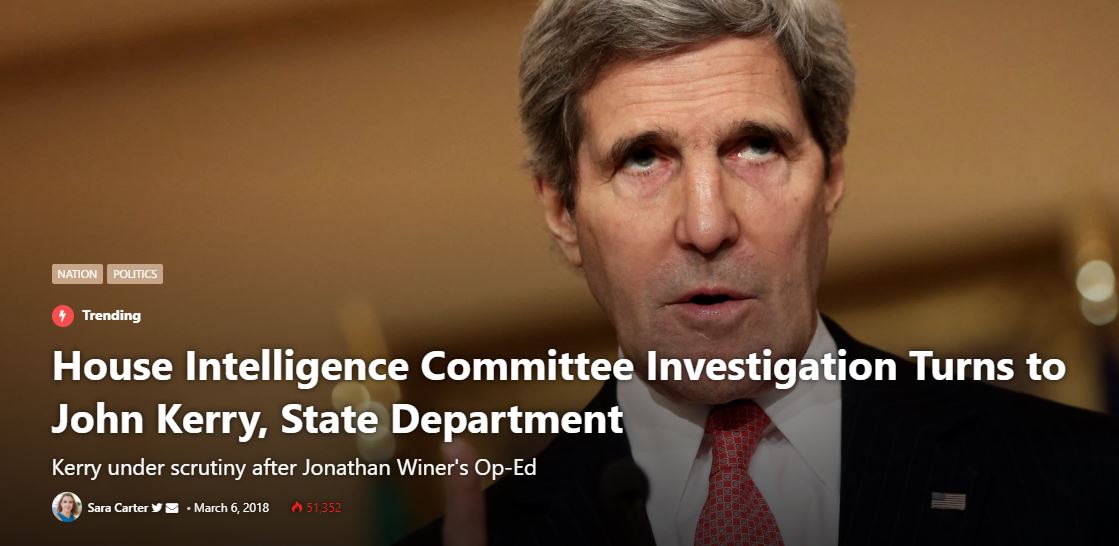 The House Select Committee on Intelligence is now investigating former Secretary of State John F. Kerry's possible role into the unverified dossier paid for by the Democratic National Committee and Hillary Clinton Campaign, this reporter has learned. The dossier, assembled by a former British spy, laid the foundation for the FBI's investigation into alleged collusion between President Trump and Russia and was the essential piece of evidence used by the FBI to get a warrant to spy on a former volunteer for the Trump campaign.
For more than a month, the committee has been in its second phase of investigations focused on former Obama State Department officials and their role in either transmitting information or using information provided by a former British spy and investigator Christopher Steele. Steele was hired by embattled research firm Fusion GPS, also under several congressional and Senate investigations.
But it was in February when questions surfaced regarding Kerry's possible involvement or knowledge of the dossier.