---
Iran is the biggest threat in the Middle East today…
And Finnish leaders couldn't give a damn.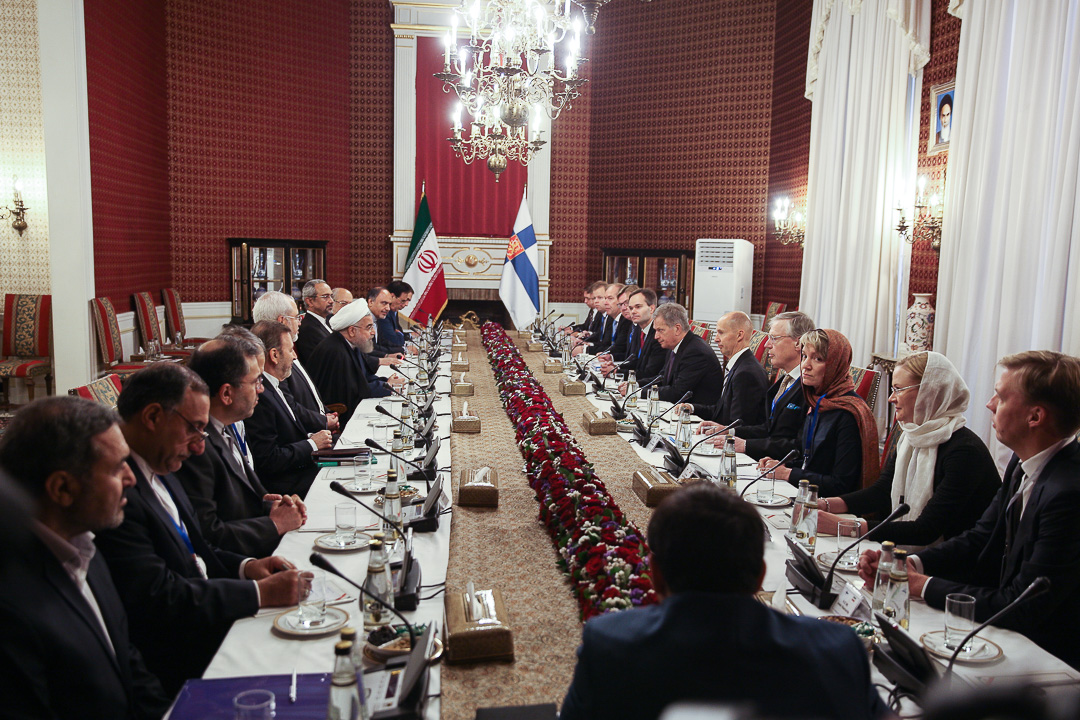 'Iran poised to replace ISIS across Middle East'
'Time to show Abbas time isn't on PA's side', says Public Security Minister, says US must prevent Iran from taking over after ISIS defeat.
Public Security Minister Gilad Erdan (Likud) warned that Iran is poised to supplant ISIS across Syria following the Islamic State's military defeats over the past year, and urged the US to intervene to prevent Tehran from cementing its foothold in the war-torn state.
Speaking at the Conference of Presidents' 42nd annual Leadership Mission to Israel in Jerusalem on Monday, Erdan warned that while ISIS had been weakened militarily, Iran is positioning itself to reap the benefits.
"Iran will replace ISIS," said Erdan.
"There's a need for greater American involvement in making sure that Iran does not turn Syria into a puppet state. Every day that Iran entrenches itself in Syria brings war closer."
Without Western intervention, Erdan added, Syria would be dominated by Iran, leading to the establishment of a "Shia crescent" across the Middle East.
"There's no vacuum. If the US chooses not to be a major player in shaping the future of Syria,then others will – and trust me, it won't be the democratically – elected representatives of the Syrian people. The Islamic Republic [of Iran] will replace the Islamic State, and will try to set up a Syrian Hezbollah made up of Shia militias."