---
Dr.Gerstenfeld's article was published by the BESA Institute, and republished here with the author's consent and with footnotes not included in the publishing.
GERMANY's INEFFICIENT BATTLE AGAINST ANTISEMITISM
Manfred Gerstenfeld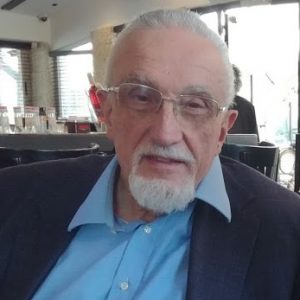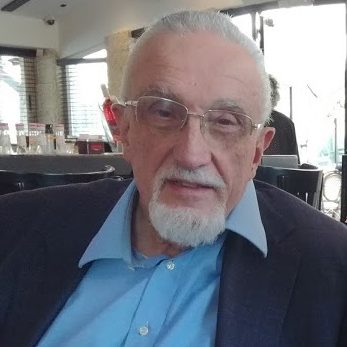 On International Holocaust Remembrance Day attention is drawn to outbursts of antisemitism in various European countries. International attention should currently focus first of all on the antisemitism and its newest mutation Israel-hatred in Germany. That even if less Jews live there than in France or the U.K. and despite the highly problematic situation for Jews in France.
All three countries can be defined as major importers of people from Muslim nations where the majority of the population is antisemitic. Germany, however, due to its two-year old welcome policy of more than 1.3 million refugees – mainly Muslims — has been destabilized to a certain extent both as far as society at large and the life of the Jewish community are concerned.
The two major German parties took a huge beating in the September 2017 elections. The Christian Democrats (CDU) — the party of Chancellor Angela Merkel — reached their lowest percentage of votes since 1949. The socialist SPD has never received as low a percentage of the vote in post-war Germany. The AfD, a young right wing anti-Islam movement, became the third largest party.1 In polls taken after the election, the AfD maintained its support despite internal problems.
Merkel spoke on the occasion of International Holocaust Remembrance Day. She said that it was shameful that no Jewish institution in Germany can exist without police protection. She has however been Chancellor since 2005 and the situation for Jews has gradually deteriorated during these years.2
The recent incidents which drew international attention to German antisemitism were not the most severe as nobody was physically hurt. In December 2017, a homemade Israeli flag was burned by Muslims in Berlin.3 This called up associations with the far more serious 1933 book burnings by the Nazis. Many politicians and others in Germany reacted with horror.
In the past, German authorities have tried to attribute as many antisemitic incidents as possible to right-wing sources. This was probably false in a number of cases. After the flag burnings one could no longer avoid the important role of Muslim antisemites. Germany's President Frank-Walter Steinmeier, a Social Democrat, said in a veiled statement that the responsibility of Germany for its history "knows no limits for those who were born later and no exceptions for immigrants." He added: "This is not negotiable for all those who live in Germany and want to live here."4 Some other politicians were more direct. Stephan Harbarth, Deputy Chairman of the CDU/ CSU faction in the Bundestag — the German parliament — said: "We have to strongly confront the antisemitism of migrants with an Arab background and those from African countries."5
The clearest statement came from CDU Deputy Finance Minister, Jens Spahn, who is often mentioned as a possible successor to Merkel. In an interview he said that he saw the immigration from Muslim countries as a reason for the recent antisemitic demonstrations in Berlin. Spahn said that these events "are also related to the immigration from a cultural environment in which one does not act toward Jews or gays weakly."
He added that when every day in the news, in the family, and in the mosque, antisemitism is preached, "These anchored attitudes are long lasting." Spahn remarked that it was the reality and not theory that with migration new antisemitism also came to Western Europe. Other than in Western Europe where antisemitism is despised, it is an "omnipresent part of daily life" in Muslim countries.6 Spahn stated that Muslim organizations have the obligation to take a clear position. "When there is anti-Islamic hatred they expect rightly that we act against it. Thus, we should also together show our flag against antisemitism."7
The Bundestag — the German parliament — has voted in favor of the appointment of a national commissioner for antisemitism.8. That there is a need today for such a position – more than seventy five years after the defeat of Nazi Germany — is highly symbolic.
It brings to light the 2018 reality of Germany. It includes a small percentage of neo-Nazis, and a large number of people with a demonic view of Israel. Studies over the past ten years show that more than 40% of Germans consider Israel a Nazi state. Studies also illustrate the presence of major classic antisemitism as well as its newest mutation anti-Israelism among recent Syrian and Iraqi immigrants.9 10
The one measure which would be most meaningful has not yet been proposed by anyone: to screen all incoming immigrants for antisemitic and anti-Israeli attitudes and to bar those found to hold such beliefs. If this had been done as part of the welcome policy many hundreds of thousands would not have been allowed to enter Germany. Additional hundreds of thousands, many of which Muslims, are expected to immigrate to Germany in the coming years. The conclusion from all of this is that we will hear a lot more about antisemitism in Germany in the coming years while the country simultaneously grapples with the ongoing fall out of its unwise refugee policy.
The Christian parties have announced that they also want to introduce a law which would mean that foreigners who are anti-Semitic and who do not recognize the right of Israel to exist will be expelled. Even if that law passes, it is however largely symbolic. It is extremely difficult in practice to expel anybody from Germany against his will. The only genuinely significant step would be to screen all new refugees for antisemitism and anti-Israelism. This would prevent large parts of the new Muslim arrivals from entering the country. In the current coalition negotiations however, as many as 200,000 immigrants would probably enter per year, mostly Muslims. This is one factor that guarantees that antisemitism in Germany will continue to make headlines all over the world for many years to come.
Footnotes: