---
According to a friend fluent in the Turkish language:
The Turkish Government moves to shut down Adnan Oktar's tv and radio channels for "misconduct" after Adnan Oktar criticizes Erdogan live on tv.
For those of you who don't know, Adnan Oktar is the Islamic equivalent to charlatan evangelists in the US, but on steroids. What brought him to my notice is the pro-Israel community using him as token Muslim who likes the state of Israel. The guy doesn't represent any form of traditional Islam, and deemed a heretic by Sunni orthodoxy. It was only a matter of time when the Islamonazi government's gaze would turn in his direction.
The

 

rain

 of 

complaints

 

for

 

Adnan

 

Oktar

!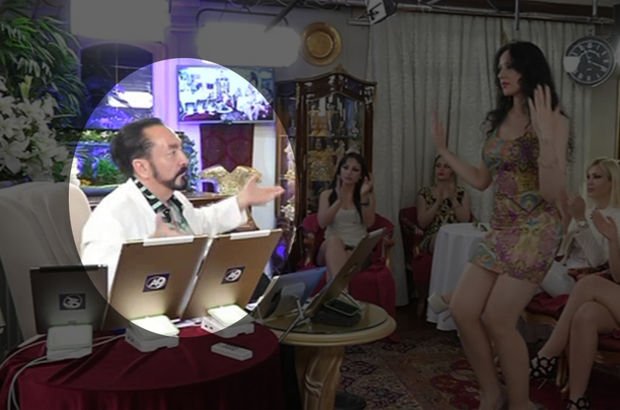 Citizens have stated that Adnan Oktar "has made insulting publications that have demeaned the Islamic religion and values and the Turkish people's moral." There has been numerous complaints conveyed to Rtuk and the presidency of religious Affairs.
Complaints about Adnan Oktar, which were caused by public reactions due to the content of the A9 channel and the publications it made on the internet, were relayed through the RTÜK and the Presidential Communication Center (CIMER) and the Prime Ministry Communication Center (BİMER).
Recent complaints from citizens about the publications of Oktar to the Presidency of Religious Affairs requested them to stop the publications.
I
n their complaints, in general, Adnan Oktar, is accused of insulting the moral, Islamic values of the Turkish people, stating that the excessive degradation of the public, these publications need to be stopped. 
Request has 
learned
.