---
Of course, we only have her word for it.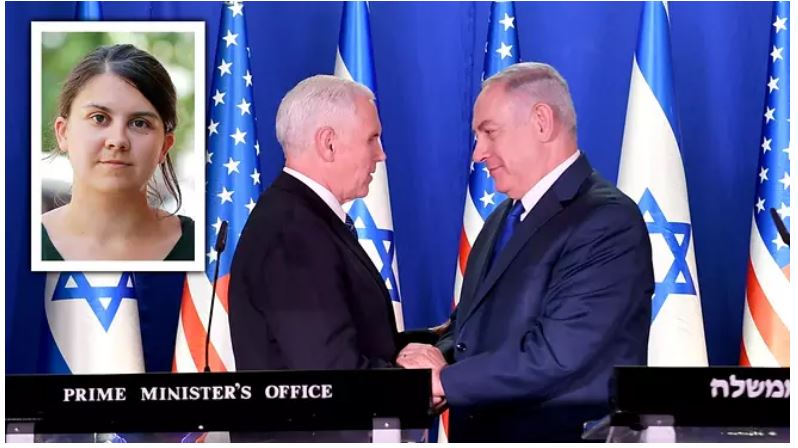 Also, since she refused the security's request for her supposed stripping, we will never truly know what was in her bra. What a downgrade though, from being internationally known as 'Rocket-Girl' to that of …'bra-girl'.
Mike Pence in Israel: Finnish journalist 'faces strip-search ahead of US Vice President event due to Palestinian heritage'
The woman refused the demand and was not permitted to cover the event
A press organisation in Israel has accused the authorities of "ethnic profiling" after a female Finnish journalist whose father is Palestinian, was told she had to undergo a strip search if she wanted to cover an event that was part of the visit of US Vice President Mike Pence.
The Foreign Press Association (FPA) in Israel said the journalist from Finland's state broadcaster, who is accredited by the government press office, was taken behind a curtain at Prime Minister Benjamin Netanyahu's office, where she said she was questioned, patted down, and then asked to remove her bra for an inspection.
She reportedly refused to do and was prevented from covering the event.
"Unfortunately, this was just the latest instance of  journalists being needlessly hassled by Israeli security in what we believe is clear ethnic profiling," the FPA said in a statement.
"The repugnant practice of strip searching journalists puts Israel in a category all of its own and is a mark of shame for a country that boasts of its democratic credentials."
The organisation, who represents around 400 journalists working for international media in Israel and the Palestinian territories, said it had repeatedly expressed its understanding of "Israel's unique security needs".