---
Forget about the German ruling elite's commitment to "Never Again", after they show time and again no commitment to either protecting Jews or holding Islamonazis accountable.
For them, like the Finnish government, it's business first, no matter with whom, regardless of what they are or have done.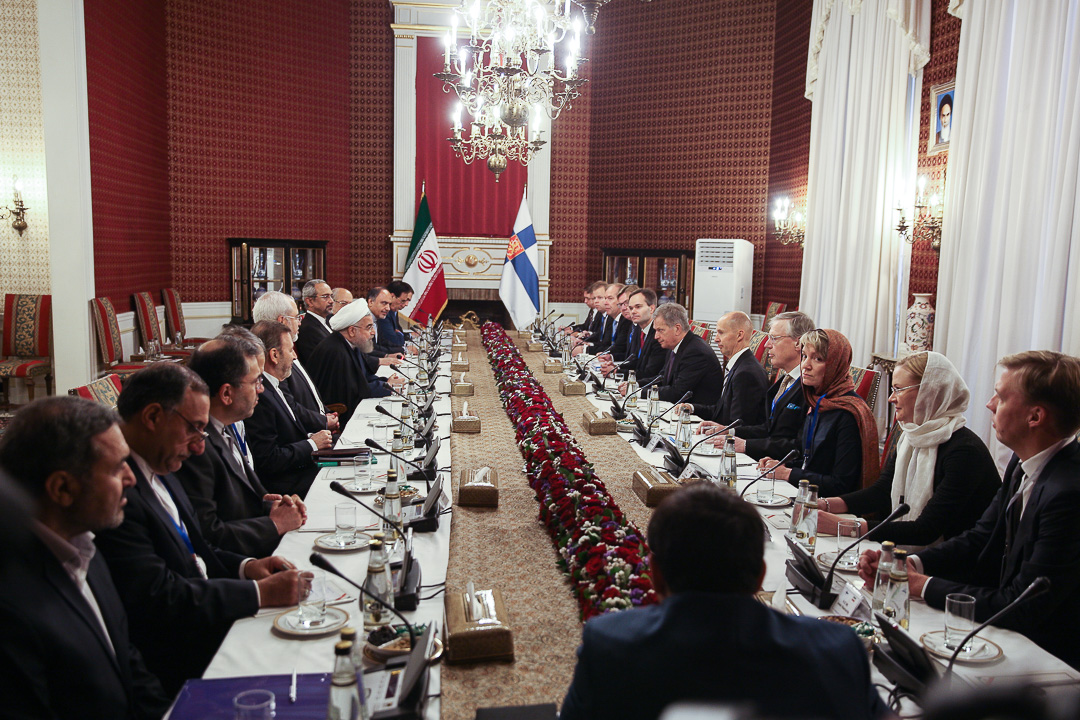 GERMANY PERMITS IRANIAN REGIME MASS MURDERER TO FLEE THE COUNTRY
 JANUARY 11, 2018 18:08
yatollah Mahmoud Hashemi Shahroudi – considered a successor to Supreme Leader Ali Khamenei – fled Germany on Thursday for Iran amid criminal complaints filed against him for crimes against humanity, after the cleric received medical treatment for a brain tumor.
Critics accuse Shahroudi, the who headed Iran's judiciary system from 1999 to 2009, of imposing executions on 2,000 people, including adolescents.
"Germany has a choice," Dr. Michael Rubin, an Iran expert with the American Enterprise Institute in Washington, told The Jerusalem Post on Thursday. "Does it want to be a safe haven for terrorists and mass murderers? Alas, for Sigmar Gabriel [Germany's foreign minister], it seems that the answer was and is 'yes.' But why should principle matter if German businesses can make an extra million euros?"
Shahroudi's presence in Hanover prompted protests and widespread calls on social media for Germany's government to arrest and prosecute the religious leader.
Shahroudi is believed to have fled on Iran Air's flight 722 that departed Hamburg for Tehran.