---
Is this why Mr.President (Sauli Niinistö) you're so willing to shake hands with these jackals instead of supporting those who want to overthrow them?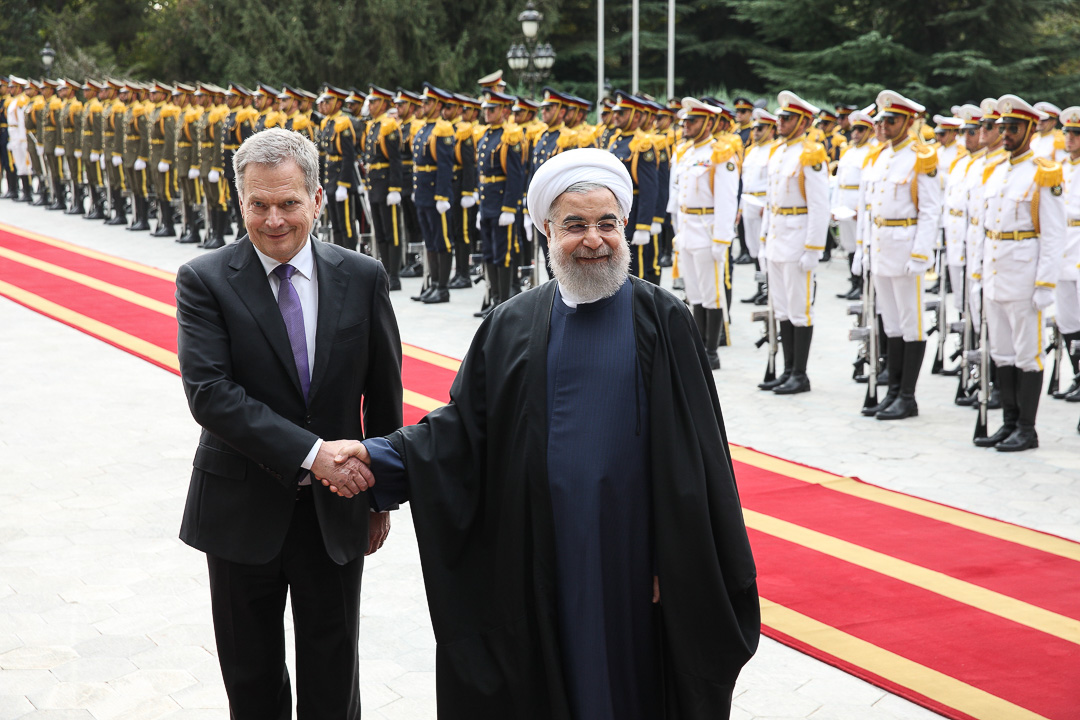 Shocking: How Western High-Tech Firms Are Secretly Helping Iranian Mullahs Spy On Iranian Activists
[…]
The issue of the West's complicity with Tehran came to public notice in 2010, when Isa Saharkhiz, an imprisoned Iranian journalist, suedHelsinki-based Nokia Siemens Networks (NSN). Saharkhiz charged that the telecommunications company provided the Islamist regime with smart phones that could be used to trace the movements of Green Revolution activists.
While the Finnish company claimed it was not responsible for actions taken after it sold its smart phones to customers in Iran, the company conceded that the firm allowed the "lawful interception capability to both operators" and helped a "related monitoring center."
"My client is just one example of hundreds of prisoners who have been arrested and tortured because the government found them through the NSN system," charged Ali Herischi, a lawyer who then represented Saharkhiz.
"My question is why they decided to provide Iran with the monitoring function when they knew that [the government] was abusing human rights and suppressing the opposition," he added. The company ended its sales of phones to Iran in 2012. It is a partnership between Japan's Nokia and Germany's Siemens.
Siemens, the parent company located in Germany also furnished a computer control system for Iran's nuclear weapon uranium enrichment sites. The system was allegedly penetrated by Israeli and U.S. intelligence agencies using a malicious code called Stuxnet which sought to destroy nuclear-related equipment at various Iranian sites.
Siemens states on its website that it "is wholly committed to Iran's economic development and sustainable future."