---
They became used to the Feminist Swedish government's submissiveness to their patriarchal mindset…
A non-Muslim woman donning a hijab (headscarf) is in fact engaging in an Islamic religious practice, it's the same as if a non-Jewish male placed a prayer shawl over his head upon landing in the Jewish state of Israel.
Iranian State Media Attacks UK Diplomat's 'Insulting' Lack of Hijab
Iranian state media outlets have attacked a visiting British diplomat after she appeared in official meetings without wearing a hijab.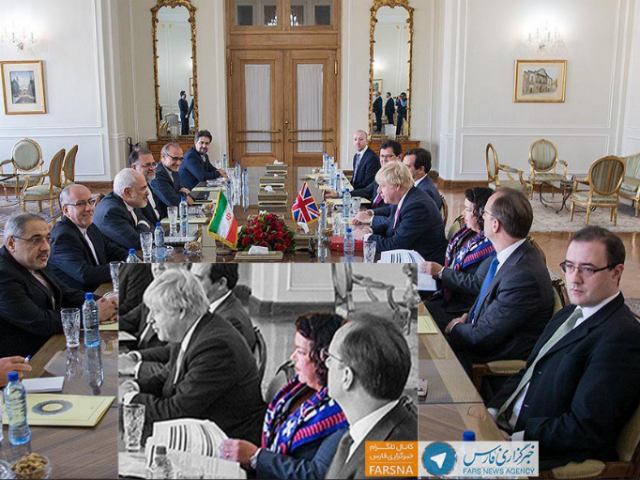 Karen Pierce is a director of the UK Foreign Office. She accompanied Foreign Secretary Boris Johnson as part of a delegation to Iran to discuss the case of Nazanin Zaghari-Ratcliffe who is being held in prison there.
Video of the talks on Sunday reveals Miss Pierce arriving for a meeting with Iran Foreign Minister Javid Zarif with a scarf around her shoulders but her head left bare.
As Mr. Zarif greets the other members of the British delegation with an outstretched hand, he instead points to the ceiling with both hands as Ms. Pierce approaches, a gesture state news reported as the country's top diplomat telling his guest to cover her hair with her scarf.