---
Dithering boobs…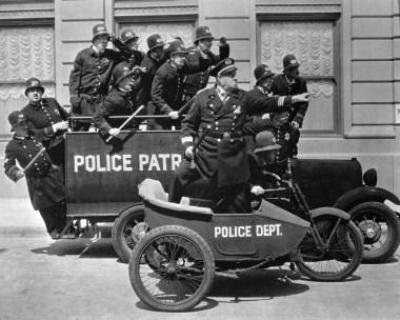 UK: Police Letting Suspects Go And 'Hoping For The Best'
Police are "letting [suspects] off with a warning and hoping for the best" because they can't cope with the scale of the crime problem, a senior officer has warned.
Since 2010, the number of custody cells has dropped by as much as 50 per cent, with further cuts planned to the suites where suspects are taken after they are picked up by police.
In a similar timeframe, the number of arrests saw a dramatic fall from 1.5 million in 2006/2007 to 780,000 in the year to March  — despite large increases in recorded crime.
The reduction in custody cell numbers has seen Gloucestershire left with just one suite to cover the whole county, whilst several other counties including Cambridgeshire and Nottinghamshire have just two each.