---
Well they did get from their prophet now didn't they…?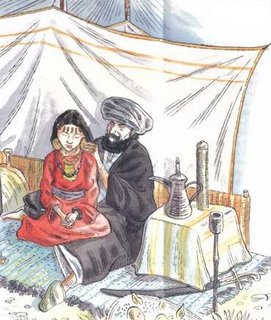 Iraqi politicians propose law to let girls as young as nine marry
United Nations and regional women's rights activists say bill that would apply to Shia community violates child protection measures 
A draft law which would allow girls to get married from the age of nine has been put forward for discussion in Iraq's parliament.
The amendments to Iraq's Personal Status law – first proposed in 2014 – is based on the teachings of the Jaafari school of Shia religious jurisprudence, and if passed, would only apply to the country's Shia community.
It was put forward by 40 members of parliament last week, and in theory will be debated by the house – but will need the support of 165 politicians (just over half of Iraq's 328 representatives) to become law.