---
Eh, this comes as a no-shocker…at all.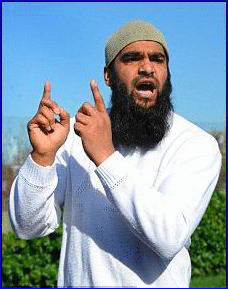 It would be news if it had leadership denouncing jihad as a valid doctrine for today, and embraced Sam Solomon's "A Proposed Charter of Muslim Understanding".
The Mosque is Belgium's biggest. Officials say it's a hotbed for extremism
Prime News, International (Brussels), November 11:- The Grand Mosque of Brussels is Belgium's biggest and oldest site of Muslim worship. Officials in Belgium say it is also a hotbed for Saudi-backed Islamist extremism.
Now the Parliament wants the country's leaders to take over the sprawling complex that is just steps from the gleaming core of the European Union. It is the latest attempt to tighten security after radicalized Belgians emerged at the heart of terrorist attacks in Paris and Brussels in the last three years.
The sudden move against the mosque underscores the challenge for Western European leaders seeking to embrace what they call a "European Islam" that endorses pluralistic values. For too long, many officials say, they have stood by as imams preaching the ultraconservative interpretation of Islam favored by clerics in Saudi Arabia and Qatar have worked among their populations, encouraging the frustrated descendants of North African immigrants to wall themselves off from mainstream society.