---
In comparison with Jewish refugees in Israel, you begin to realize just how much we shouldn't care about the size of their apts.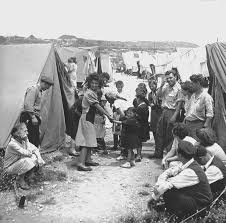 Dissatisfied Syrian Refugees Had 'Unrealistically High' Expectations of NHS, House Sizes in Britain
Syrian refugees who were resettled in Britain last year are dissatisfied with the NHS, and unhappy about being placed outside of cities, according to a UN report.
More than 8,500 Syrians have been brought to Britain under a programme launched in 2015, when the Middle Eastern nation was being ravaged by civil war, which will see 20,000 brought over in total by 2020.
While the study reported that the scheme is working "relatively well", it found that some refugees arrived with "unrealistic expectations" of treatments available, and that "many are overwhelmed" by the NHS and its "complex referral rules and waiting lists".