---
In 1886, the French dedicated the Statue of Liberty to the United States, 110 years after its independence from the UK.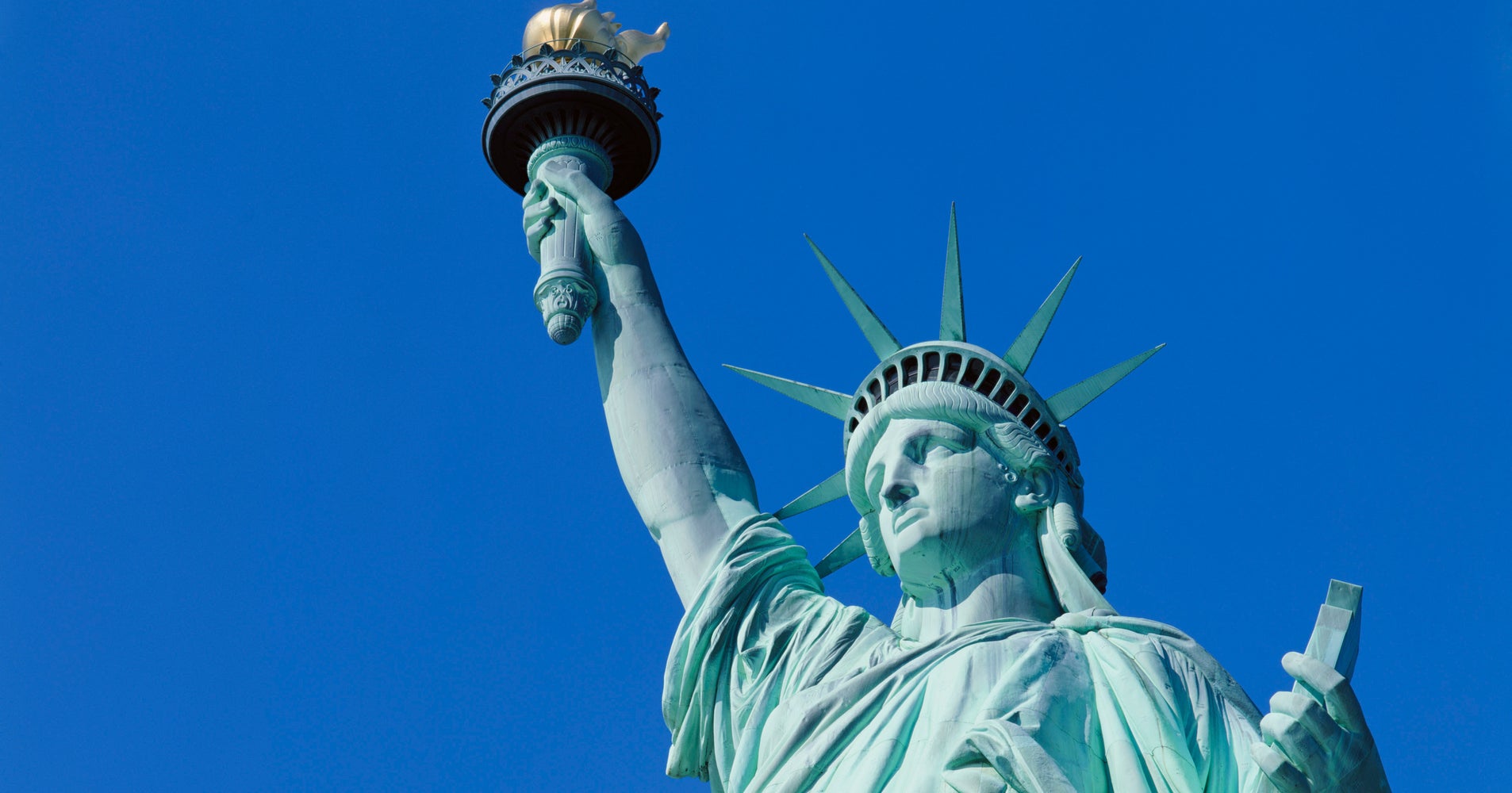 "The Statue of Liberty is a figure of a robed woman representing Libertas, a Roman goddess. She holds a torch above her head with her right hand, and in her left hand carries a tabula ansata inscribed in Roman numerals with "JULY IV MDCCLXXVI" (July 4, 1776), the date of the U.S. Declaration of Independence. A broken chain lies at her feet. The statue became an icon of freedom and of the United States, and was a welcoming sight to immigrants arriving from abroad."
In 2017, the Sweden dedicates to Finland (a former colony) in celebration of its own 100 years of independence a woman on a flyboard. According to the Helsingin Sanomat: 
The choice was made by the Swedish Ministry for Foreign Affairs requesting the State Council of Arts to develop the idea of ​​a work of art. Ideas and selection work were, in addition to these, Hanasaari's outfit. Together, they finally chose the artist Anna Uddenberg as the artist. 
Titled "Free Fall"…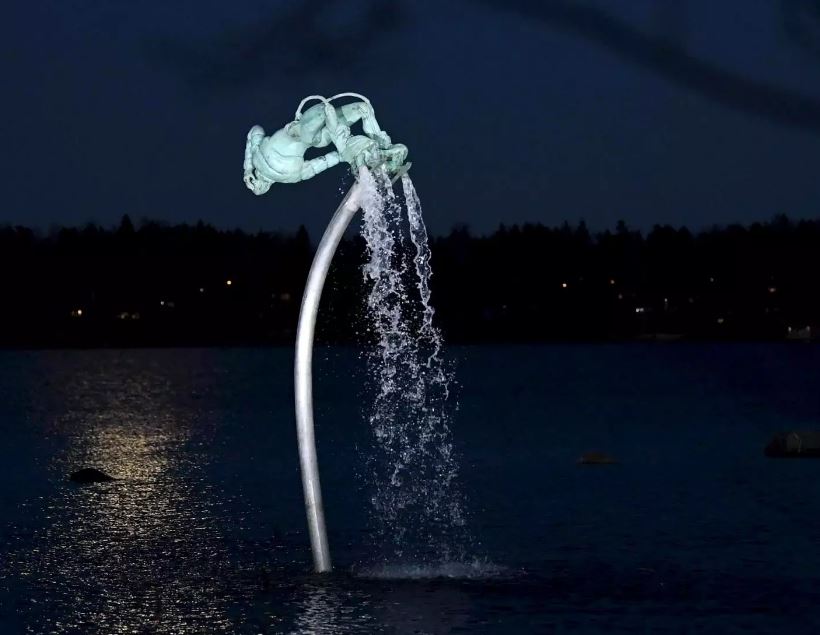 Here is another piece by the same postmodern feminist "artist", Anna Luddenberg, apparently this kind of crap art simply amazed the Swedish Ministry for Foreign Affairs so much that they just had to have her.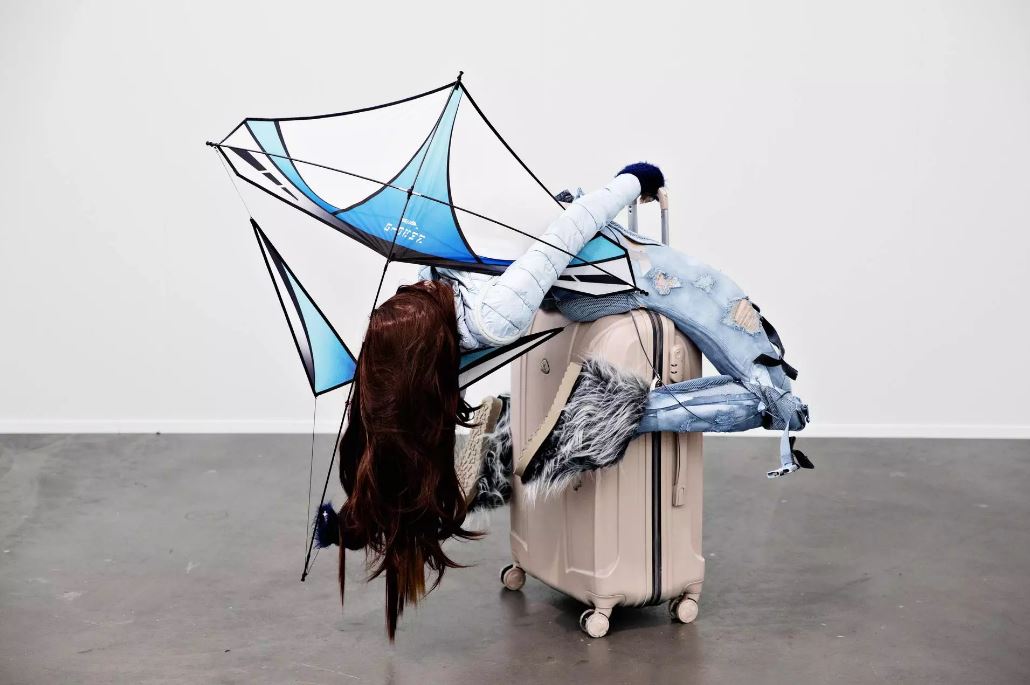 Nothing to do with it's founding, nothing to do with its fighting the Soviet Union during WWII, and not being overrun by it…but a woman on a flyboard. Perhaps it's symbolic after all, after fighting nearly to the last man to defeat the USSR's attempt to recolonize them, they throw themselves into the EU, and without a shot being fired.