---
Bill Whittle gives the rundown on the event before it took place:
ANTIFAIL: Low Turnouts At Nationwide 'Refuse Fascism' Protests
Refuse Fascism, the group behind this weekend's multi-city Antifa rallies, claims to be "organizing millions of people to drive out the fascist Trump / Pence regime." Actual turnout on the first day of their nationwide rallies was far lower.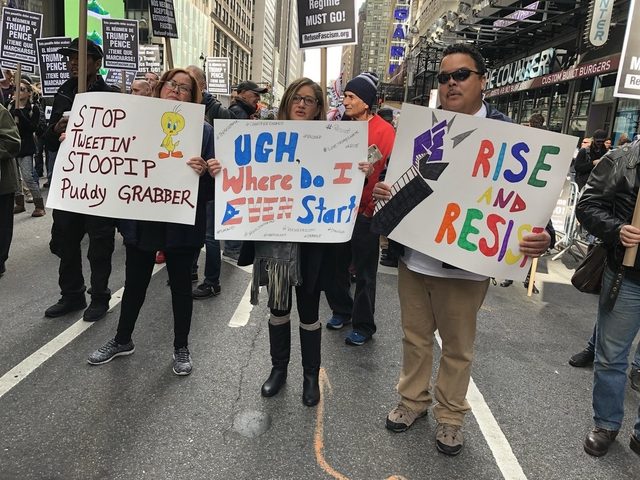 The group, founded by Revolutionary Communist Party chairman Bob Avakian, took out a full-page ad in the New York Times to promote the rally, and has enjoyed free press in the national media in the past few days.
Despite the press attention, turnout was low at many of Refuse Fascism's rallies, which were scheduled to take place in 20 U.S. cities. The exception appears to have been L.A, where local news reported that close to 2,000 protesters gathered.
There were no reports of violent incidents, although a woman accused of deliberately splashing her drink on a Trump supporter was reportedly arrested at the Refuse Fascism march in New York City.