---
The woman wasn't an infidel, what gives Tariq..?
Raping Muslim women is considered haram in Islam, only non-Muslim women are deemed "fair booty" if taken in Islamic raids and in supposed "defensive wars".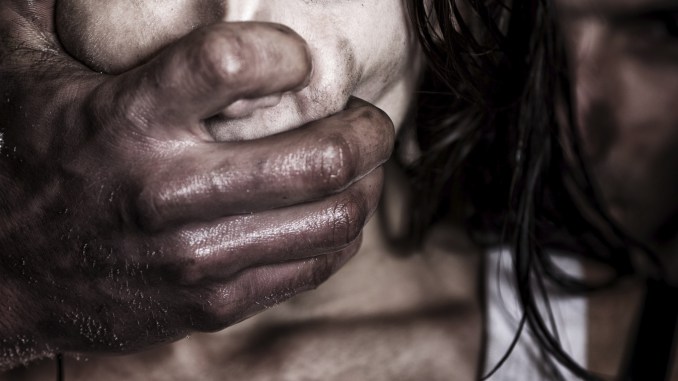 In her Facebook post, Ayari notes, "I will go all the way with this fight whatever it costs me."
Could this be the Harvey Weinstein of Islam?
An activist in France leveled rape allegations against the grandson of the founder of the Muslim Brotherhood on Friday
Since 2012, a Muslim mother in France, Henda Ayari, kept secret the identity of a controversial Muslim academic she alleged seduced and then sexually assaulted her in a Holiday Inn hotel room in Paris, during an Islamic conference. She wrote about him in a memoir, J'ai choisi d'être libre ("I chose to be free"), chronicling the assault, in her escape from the extremist brand of Islam known as Salafism, and assigned her attacker the moniker, "Zoubeyr," or "strong" in Arabic. Ayari also spoke exclusively to Women in the World in August but declined to identify the name of her attacker.
This week, however, with the #MeToo hashtag ricocheting around the globe, as women worldwide shared their experiences of sexual harassment and assault, Ayari found new courage. She penned a Facebook post on Friday to friends with the hashtag, #balancetonporc, or "squeal on your pig."
"#balancetonporc," she wrote, "It is a very difficult decision but I too have decided it is time to denounce my attacker. It is Tariq Ramadan." Ramadan is the grandson of the founder of the Muslim Brotherhood, a movement of political Islam that, as illustrated by its name, separates, secludes, shrouds, and makes invisible women in a perverted notion that to do so "honors" and "protects" women. And Ramadan with strong financial support from the ultra-fundamentalist Qatari regime, is professor of Islamic Studies at Oxford University, despite scandals surrounding him, including his acceptance of female genital mutilation and the stoning of women.
The global Muslim community now has its Rose McGowan, the fierce American actress who has alleged rape against fallen Hollywood producer Harvey Weinstein. And now, if the allegations are true, the conservative Muslim world has its Harvey Weinstein — because Ayari's alleged attacker is one of the most charismatic and powerful preachers of orthodox Islam.
Not only that, Ayari, who claims Ramadan threatened her and her children if she ever spoke about his treatment of her, filed an official complaint of rape, sexual assault, harassment and intimidation with a French prosecutor.
Ramadan did not return numerous attempts by Women in the World to reach him for comment.