---
This guy needs to be given the boot!
So joining up with Islamonazis who are your sworn enemies, have murdered your citizens and are waging a world wide war of societal conquest, is a nonpunishable offense? Then what is a punishable offense?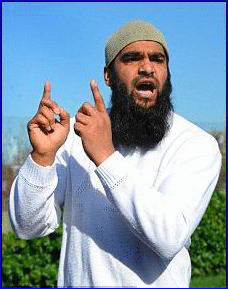 Briton's returning from ISIS territory 'DO NOT justify prosecution' says terror watchdog
BRITON'S returning from ISIS territory "do not justify prosecution" according to a UK terror watchdog, it has been revealed.
The Government's new independent reviewer of terrorism legislation, Max Hill QC, has stated that authorities have decided not to charge returnees from Syria and Iraq.
He said: "We are told we do have a significant number already back in this country who have previously gone to Iraq and Syria.
"That means that the authorities have looked at them and looked at them hard and have decided that they do not justify prosecution and really we should be looking at reintegration and moving away from any notion that we are going to lose a generation from this travel.
"It's not a decision that MI5 and others will have taken lightly. They, I am sure, will have looked intensely at each individual on return.