---
Not so much of a lovely month…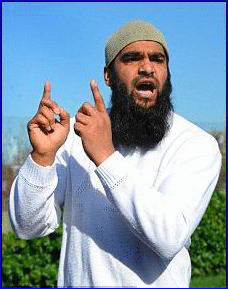 A Month of Islam and Multiculturalism in Britain: September 2017
A Freedom of Information request revealed that Sammy Woodhouse, a woman sexually abused as a child by a grooming gang, was told by the Criminal Injuries Compensation Authority (CICA), a government body, that she was not entitled to compensation because she "consented" to the sexual abuse. Woodhouse appealed the decision: "If an adult can privately think that it's a child's fault for being abused, beaten, raped, abducted, I think you're in the wrong job."
Online jihadist propaganda attracts more clicks in Britain than in any other European country and the main internet companies are failing to curb it, according to Policy Exchange, a think tank. The report, "The New Netwar," said that the Islamic State is still producing, at a conservative estimate, about 100 items of new content each week, including execution videos and bomb-making instructions, reaching an audience of, at minimum, tens of thousands, including large numbers of users in the UK.
British universities hosted 110 events featuring extremist speakers in the last academic year, 2016/17, with the highest proportion taking place in London institutions. The extremist events listed were overwhelmingly organized by Islamic societies, and groups and speakers included former Guantanamo Bay detainees and Islamists. The findings suggest that despite Prime Minister Theresa May's claim that "enough is enough," British universities continue to be a target for extremists promoting their messages.
September 1. Britain is home to up to 35,000 "Islamist fanatics," more than any other country in Europe, according to European Union's counter-terrorism coordinator, Gilles de Kerchove.
September 1. Mike Adamson, Chief Executive of the British Red Cross, wrote: "There is a risk that…an organization with the words 'British' and 'Cross' in its title is confused with a Christian, establishment organization." He added: "We are nowhere near as diverse as we need to be in our volunteer base, our staffing or our leadership… that is why, as CEO, I am personally leading our inclusion and diversity strategy."
September 1. Mohiussunnath Chowdhury, 26, was charged with a terror offense after he attacked police outside Buckingham Palace with a sword and "ranted" that the "Queen and her soldiers will all be in hellfire." The British-born suspect, who is of Bangladeshi heritage, was accused of one charge of preparing terrorist acts, which carries a maximum charge of a life sentence.