---
Actually Islam has more in common with the Left (enforced uniform conformity, complete with the centralization of concentrated power) than with Enlightenment based conservatism. It's not even a close call.
The Leftist, while I applaud his anti-Islam stand, he's desperate to place that ideology as far away from his own as possible, but he really can't, both his and the Islamic ideology belong to the ant heap of totalitarianism.  I agree with Ronald Reagan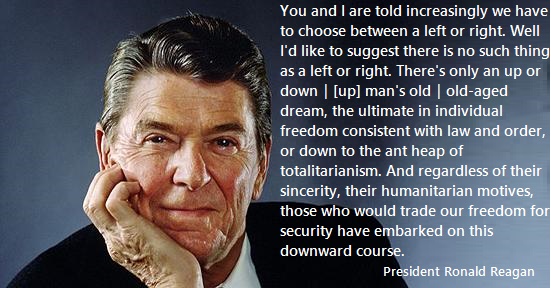 by CHRIS TOMLINSON6 Oct 2017191
German filmmaker and critic of Islam Samuel Schirmbeck has claimed that intellectuals in the West are totally uncritical of Islam and that the religion is further to the right than the populist Alternative for Germany (AfD) party could ever be.
Mr. Schirmbeck, who is a former correspondent for German state broadcaster ARD in North Africa, claims that one of Western Europe's biggest problems is an intellectual class unwilling to face the realities of Islam. Calling himself a leftist, Schirmbeck said that "The logical consequence of being on the left is to criticise Islam," in an interview with Die Welt.
"I am on the left, and I am averse to Islam because Islam is more right than the whole AfD," he said and claimed that the rise of the AfD was due to the fact they were the only ones speaking out against Islam.
Describing the AfD, he said the party's "leadership is dangerous and criticises Islam in a way that insults the Muslim as a human being, which still gives the fundamentalists an impetus".