---
Saudi Arabia, a place where one can still visit the seventh century and not be in a museum…
THE SAUDI NOOSE: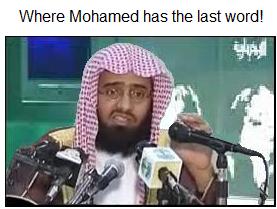 TSN: "Defending herself is not a defense, to the whip the sister goes…"
Saudi woman jailed and lashed for hitting her husband, sparking online outrage
Saudi Arabia has jailed and lashed a woman after she allegedly hit her husband.
According to local media, the woman, who has now been detained for 10 days, was reportedly "denied permission" by her husband to attend her son's engagement party. When she attempted to go anyway, he forcibly removed her from the taxi she had entered.
The woman is then alleged to have "hit her husband with a glass vase".
The man reported the incident to police in Dammam, "presented them with a medical report" showing that he "had a 10cm slash to his head".
When officers requested he drop charges, he refused and divorced his wife, media reports added.
Reports of her incarceration quickly became news online, sparking a hashtag, roughly translating to: "A woman jailed for beating her husband" – and the Saudi world of Twitter had a lot to say on the matter:
H/T: Pat Condell‏