---
Nah…in his mind he was just murdering for allah, hence the Islamic war of allahu akbar…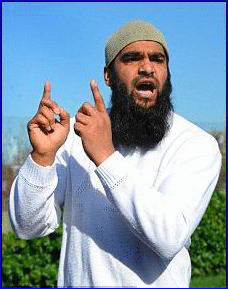 Islamos can't differentiate between the political and religious, because there is none in Islam, it's all one package.
NBI releases one, detains one of Turku suspects arrested on Wednesday
Finland's National Bureau of Investigation says that it has released one of the new suspects apprehended on Wednesday in relation to last Friday's stabbings in Turku.
Police have interviewed two men arrested on Wednesday in connection with last Wednesday's stabbings in Turku, and released one of them. The freed man was cleared of suspicion by investigating officers, while the other remains in police custody.
The detentions were made by officers investigating the knife rampage in Turku last Friday in which two people lost their lives and eight more were injured. Two of the injured remain in intensive care.
The men were detained on Wednesday morning on suspicion of involvement in preparing a terrorist act. As of Thursday afternoon four suspects in the Turku stabbings have been remanded in custody, two cleared of suspicion, and one remains under investigation but has not been formally arrested.
The main suspect has admitted stabbing ten people, but denies murder and attempted murder with terrorist intent. The other three suspects remanded in custody are suspected of involvement in the attack, and were remanded on suspicion of the same offences.
A search warrant is still in effect for yet another man, but the police will not say if this person is one of the two men taken into custody on Wednesday.