---
We have seen this meme trotted out time and time again…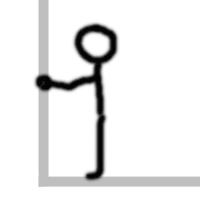 Spare us your flowers and words, it isn't working anymore, we've read your book and know the game plan.
Muslims fear anti-Islam backlash in tolerant Barcelona
Prayer time is approaching but Raja Miah, an imam at a tiny mosque in the heart of Barcelona does not expect a big turnout.
Since the twin attacks in Barcelona and the nearby seaside resort of Cambrils claimed by the Islamic State group, the Muslim community in central Barcelona's neighbourhood of Raval fears an anti-Islam backlash.
"People are very scared," said Miah, 23, as he sat in a small room at the mosque in Raval as a small group of children in an adjoining room studied the Koran.
Raval — whose name derives from the Arabic word for neighbourhood — is located just west of Barcelona's bustling Las Ramblas boulevard where a van ploughed into pedestrians on Thursday, killing 13 and injuring dozens of others. Just hours later, another person died in a similar attack in the holiday town of Cambrils, where police shot five suspects dead.
"There is a lot of fear, people don't go out. Very few people come to pray. Normally we are about 40 people, last night we weren't even 15 and this morning 10," said Miah, who moved to Barcelona nine years ago from Bangladesh.
Spain's Muslim community has until now been spared from the islamophobia that has swept parts of Europe.
[…]
About 100 members of Barcelona's Muslim community, many of them tearful, gathered on Las Ramblas on Saturday to demonstrate against the twin attacks in Spain.
"They are not Muslims, they are terrorists" and "Islam is peace," they shouted.
– 'Barbarians' –
This BS doesn't wash anymore. Once you read the koran in chronological order with full understanding of the koranic doctrine of abrogation, you realize that the section of the koran from Medina period supersedes the portion from the Meccan period. This is the reason why Al-Azhar university, the seat of Sunni learning in the entire world, refused to condemn ISIS/al-Qaida as apostates. They know that if Mohamed were alive today, he would be counted among their ranks, if not leading the entire campaign, in all of its gore and mayhem.