---
What we've been warning about, so it isn't exactly news to us.
So they fed this guy through the asylum seeker system who waited, biding his time to strike.
Swedish researcher: The Moroccan terrorist network extends from Barcelona to Turku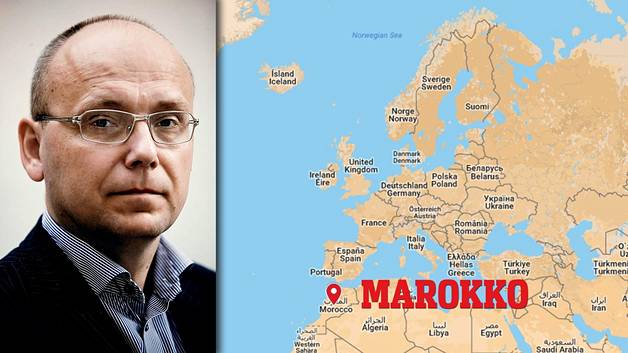 The police are investigating whether there is a possibility that Turku can be connected to the terrorist attack on Thursday in Barcelona, ​​where 14 people died. Most suspected attackers in Barcelona were from Morocco, such as the Turku attacker.
– It is, of course, one of the objects of investigation. That is, if there was any contact with the terrorist attack in Barcelona, ​​said investigator Christa Granroth Krp.
According to researcher Magnus Ranstorp of the Swedish Defense Academy, it is clear that the Moroccan terrorist network extends to Turku.
– The Moroccan terrorist network extends from Barcelona to Turku. It starts from the cities of Ceuta and Melilla (from the coast of Morocco) and continues through the Spanish, French and Brussels to the Nordic countries. Some of the most prominent terrorist actors in Sweden have a Moroccan background, says Ranstorp Svenska Dagbladet , a specialist in Islamist terrorism research .
Melilla and Ceuta are enclaves belonging to Spain in North Africa, which Morocco claims for itself.
They have become the focal points of the Spanish counter-terrorism struggle. Territories have become the origin of radicalization and there have been many fighters in the Isis ranks.