---
French police and officials scratch head over motive…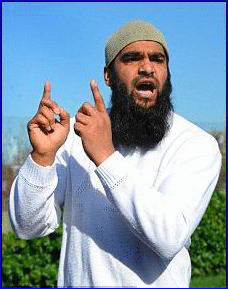 Eiffel Tower evacuated after knife-wielding man in Paris Saint-Germain shirt 'shouts Allahu Akbar' before trying to force way past security
Paris police arrested the would-be-intruder at around 11.30pm last night
The Eiffel Tower was evacuated last night after a knife-wielding man wearing a Paris Saint-Germain shirt reportedly shouted 'Allahu Akbar' before trying to force his way past security.
Police arrested the would-be-intruder at around 11.30pm, just half an hour before the tower stops admitting visitors.
Radio broadcaster France Info reported that the man pulled out a knife and shouted 'Allahu Akbar' in front of soldiers.