---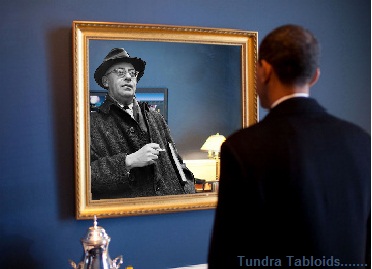 From the Gates of Vienna:
USA kongresszusi képviselő bizonyítja: Orbánnak igaza volt Sorossal kapcsolatban
Translation of the Hungarian title: "US congressman confirms: Orbán was right about Soros"
On Wednesday we posted a video of Rep. Steve King calling out the Obama administration for interfering in foreign elections, including those in Israel and Macedonia. The most egregious use of taxpayer dollars was for the translation of Saul Alinsky's Rules for Radicals into Macedonian so that it could be distributed by George Soros' local affiliates before the elections.
Citizens of Israel, the Visegrad Four nations (Hungary, Poland, Czechia, and Slovakia), and possibly other members of the East Bloc may be very interested in this video, so we're subtitling it in different languages. Previously: Polish.
Many thanks to CrossWare for the Hungarian translation, and to Vlad Tepes for the subtitling: