---
The Swedish ruling elite by default, casts itself as the three ring circus we all know it to be….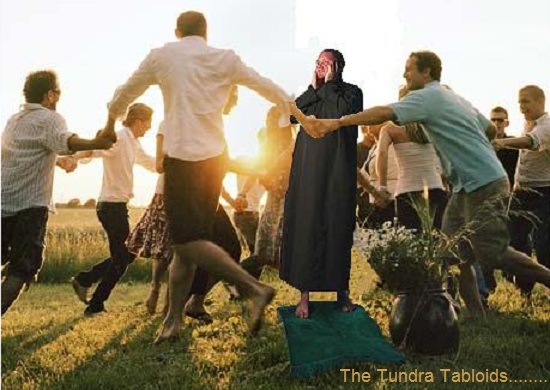 IMPROVING MUSLIM INTEGRATION: SENDING IN THE CLOWNS
The surreal world of Sweden's new migration policy.
July 19, 2017
If some of the things that are being done in Sweden today weren't demonstrably true, they'd be unbelievable. If they weren't so idiotically tragic, they'd be brilliantly funny.
What follows is not a joke. Swedish Prime Minister Stefan Löfven and his crew have come up with a great new way to improve integration.
One word: clowns.
A quick reminder: thanks to the astronomical cost of feeding, housing, and clothing immigrants who prefer not to support themselves, and the equally formidable expense of policing those multiculturally enriched, high-crime areas that the authorities haven't already given up on policing, Sweden is bleeding cash – big time. Among the results: major cutbacks in outlays for schooling, health care, and benefits for the elderly.
Nonetheless, the Swedish Migration Board has managed to find an unspecified number of kronor – apparently in the millions – to spend on the services of an organization called Clowner utan Gränser. Translation: Clowns without Borders (hereafter CWB). According to an article in the invaluable Friatider website, CWB plans to "'play' its way to better integration."
The Migration Board specifies that the clowns will be used to integrate non-EU immigrants – which in Sweden, of course, mostly means Muslims.