---
They can't be allowed to get away with it.
This has to be followed up with hundreds of Muslim male fraud refugees being booted from the country.
H/T: Kumitonttu
Deportations were interrupted yesterday at Helsinki-Vantaa – "She had screamed so loud on the plane"
Dozens of people demonstrated against deportations at Helsinki-Vantaa airport on Monday night.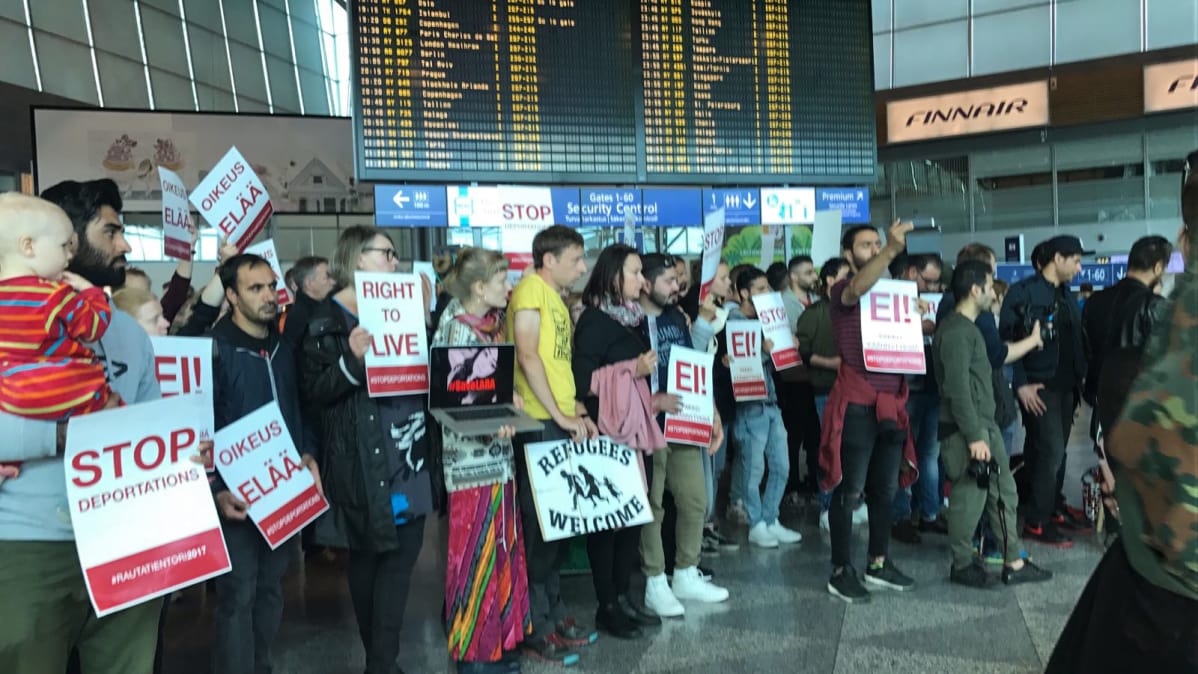 Deportations at Helsinki-Vantaa airport had to be suspended on Monday yesterday, police said.
According to activist Harri Simolin of Stop deportations, the organization held a demonstration at the airport in the evening, where about fifty people demonstrated against a young Iraqi woman being forced to return.
– In question is a 24-year-old Iraqi girl being forced to return. She was summoned on Sunday to the Raisio police station. She was then detained and informed that she would be deported the next day, Simolin stated to Yle on Monday.
However, according to the spokesperson of the protest Outi Poppin, the deportation was interrupted and the Iraqi woman was removed from the plane.
– She had screamed so loud on the plane. She said that she was so terribly afraid of the deportation and death that she began to scream on the plane, Popp said.
Popp said to have spoken with the Iraqi woman through an interpreter on Monday evening about the situation. According to the information received by Popp there was also a passenger on the plane who rejected her being forced to be deported and requested the captain of the plane to come to the scene.
– The captain did not come to the scene, but when the cry continued long enough, someone came from the police authority, who ended the deportation, Popp says he heard.
Police will not comment on the details
Police confirmed that the deportation at the Helsinki-Vantaa airport  Monday yesterday, has been suspended. The police are not commenting on the finer details of the case.