---
They're contemptible, and they're marxists.
This is exactly why these ossified news organizations are loathed more and more by the average person. Forget truth, facts and you're lying eyes, these purveyors of fake news will keep to their own model of lying through their teeth while they pretend to be real journalists.
'Fake News' BBC Whitewashes 'Anti-Racist' Violence, Brands March by Gay, Sikh, and Black Speakers 'Far Right'
 The Unite Against Hate march, organised by Gays Against Sharia, has been branded a "far right" protest by the BBC, the broadcaster whitewashing reports of violent "anti-racists" throwing bottles and flares at the march organised by gay, Sikh, and black speakers.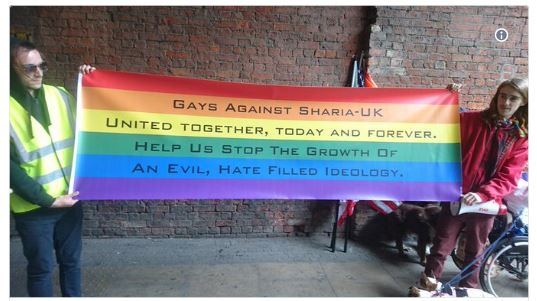 The march through Manchester was organised to "honour the victims of hate" following the suicide attack by Salman Abedi who killed 22 and injured 116 at an Ariana Grande concert on May 22, 2017.
The march also marked the death of 49 people who lost their lives at Pulse – a gay club in Orlando, Florida, at the hands of an Islamic terrorist on June 12, 2016.