---
And yes, they're Islamonazis as well, just that they're of the Shiite garden type variety.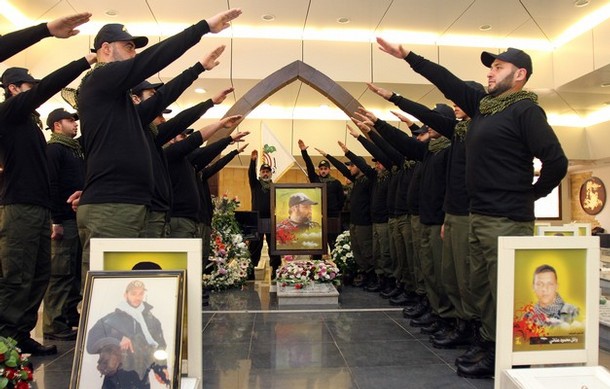 US Exposes Hezbollah Plot to Attack US and Israeli Targets, Arrests 2
The FBI arrested two men who scouted US and Israeli targets for the Hezbollah terror group in preparation for an attack.   
Two men from Michigan and New York City were tasked by the Hezbollah terrorist organization with looking for potential terrorism targets in New York and Panama, US authorities said Thursday as they announced the suspects' recent arrests.
Samer El Debek, 37, of Dearborn, Michigan, and Ali Kourani, 32, of the Bronx, were charged in Manhattan federal court with providing support to a terrorist organization. El Debek was arrested June 1 in Livonia, Michigan; Kourani was arrested the same day in the Bronx. Both men were being held in New York City after court appearances.
Authorities said the men provided support to Hezbollah's Islamic Jihad organization after receiving military training from the terror group.
El Debek searched for potential targets in Panama, including US and Israeli embassies, and tried to learn how close someone could get to ships passing through the Panama Canal and whether there was weakness in its construction, authorities said, while Kourani conducted reconnaissance on American targets, including military and law enforcement facilities in New York City.