---
Islamo bigots…….
Wonder Woman banned by Lebanon over Israeli lead Gal Gadot
Lebanon has banned superhero blockbuster Wonder Woman from cinemas, because the title character is played by an Israeli actress.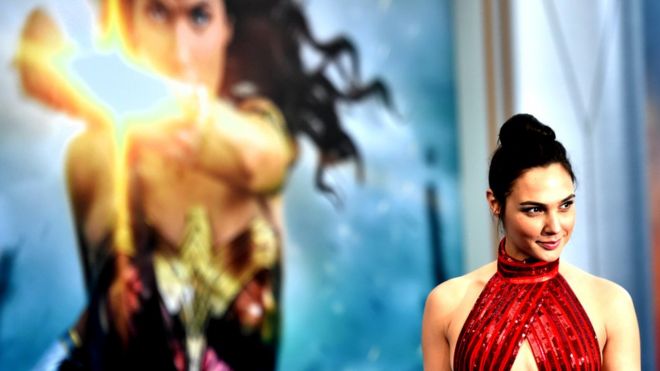 Gal Gadot was formerly in the Israeli army. Military service is compulsory in the country.
The Lebanese interior ministry banned the film hours before its release, on a recommendation from the General Security directorate, reports say.
The nations are officially at war, but have observed a ceasefire since 2006.
A formal request to ban Wonder Woman was first made by the Ministry of Economy and Trade, which oversees a long-standing policy of boycotting Israeli exports, which it considers "enemy attempts to infiltrate our markets".