---
Who should never have been inside the country in the first place….
Police in Germany 'foil asylum seeker suicide attack'
German police have arrested a teenage asylum seeker suspected of planning a suicide attack in Berlin.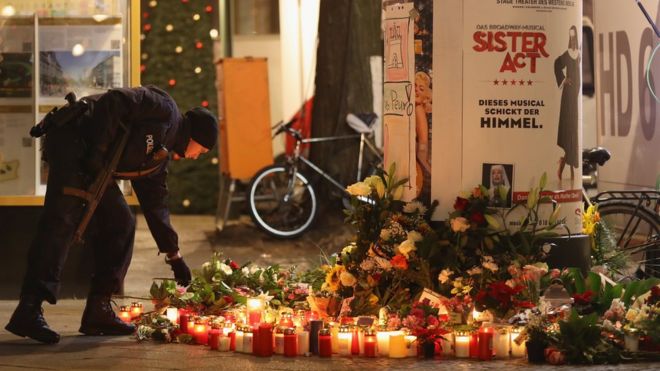 The suspect, 17, was arrested in the Uckermark, a district in Brandenburg, the state's Interior Minister, Karl-Heinz Schröter, announced.
He entered Germany in 2015, police said. They have not confirmed reports that he is Syrian.
In December, a jihadist killed 12 people with a lorry at a Berlin Christmas market.
That attack by Anis Amri, a Tunisian, put security services under intense scrutiny because of the way in which the attacker, who was later shot dead by police in Italy, evaded their surveillance and crossed European borders undetected.
Special forces arrested the teenager after police received a tip-off, Brandenburg police tweeted (in German). He had sent a message to his family saying farewell and that he was joining the "jihad", the police said.
More here. H/T: Tommy Robinson