---
It's always a farce….
Year after year a whole conga line of stupid songs are paraded to maroons waving their national flags (the only time they feel brave enough to do so outside an international soccer/hockey event) and applaud. This is what remains of a continent after the neo-aristocracy statists are done with it.
Here's Austria's entry, maybe he's on to something, perhaps hinting at things to come for Europe, all that was missing was the star.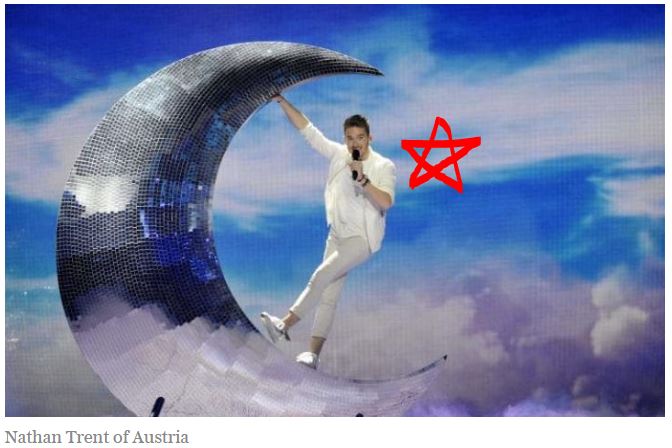 Eurovision 2017 winner: Portugal triumphs in shock victory over favourites Italy
UK entry Lucie Jones finished in 15th place
Portugal has won the Eurovision Song Contest for the first time, narrowly beating Bulgaria and Moldova in a nail-biting grand final.
Former X-Factor contestant Lucie Jones provided the UK with its highest score since 2009, finishing in 15th place with 111 points.
Salvador Sobral's poignant song Amar Pelos Dois emerged victorious with 758 points, with the 27-year-old describing his win as a "victory for music".
NOTE: Just to be fair, I'll admit to one winning song worth some merit (outside of professional Johnny Logan's hits), The Dane's entry in the year 2000 in London by two 60 year olds, the Olson brothers.