---
Like I've always said, the Islamonazis arrayed against the Jewish state of Israel are the same ones waging jihad against the West.
No matter whether they're called Fatrah, Hamas, Hezbollah, al-Qaida, Islamic State or Al-Shabab, they all suck from the same terrorist Islamo-teat.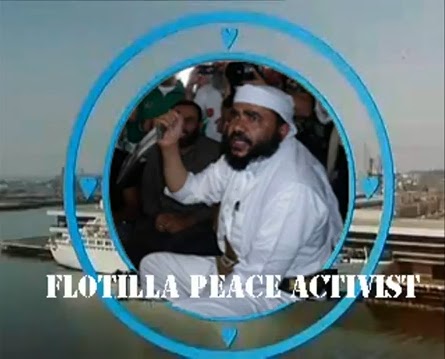 However, one source close to the current investigation told Reuters that investigators believed that Ali's involvement in the boat protest was entirely separate from whatever might have led up to Thursday's incident.
Eh….Islam was THE same motivating force that drove him to hate "The Jews" in Israel, and plan to wage jihad in London. Islam was the motive, denying that underlying feature is gross journalist malfeasance.
Suspected London terrorist was part of Gaza flotilla
Man arrested on suspicion of planning a terrorist attack in London was on the Mavi Marmara ship in 2010.
A man arrested on suspicion of planning a terrorist attack in London on Thursday was on the Mavi Marmara ship, which was raided by Israeli soldiers in 2010 while trying to violate Israel's naval blockade of Gaza, sources familiar with the investigation told Reuters on Friday.
The 27-year-old man was arrested with knives near Prime Minister Theresa May's office by armed counter-terrorism officers during a stop-and-search as part of an ongoing security operation, British police said.
No one was injured in the incident and police said knives had been recovered from the man, who was being monitored by British intelligence agents and counter-terrorism officers.
He remains in custody on suspicion of terrorism offences and possession of an offensive weapon, according to Reuters.
Sources who spoke to the news agency on Friday identified the suspect as Khalid Omar Ali from London.
Ali was on board the Mavi Marmara, the sources, speaking on condition of anonymity, said.
More here.